Forester to address archeological society meeting
Don C. Bragg, a research forester with the U.S. Forest Service, will present "Lidar and Some Archeological Site Survey and Mapping Opportunities in Arkansas" at Tuesday's meeting of the Ouachita Chapter of the Arkansas Archeological Society.
The society will meet at 7 p.m. Tuesday in the Maurice Room at National Park Medical Center, 1910 Malvern Road.
Lidar technology is an increasingly commonly used tool in many professions, including archeology. Laser-based platforms from handheld devices to aircraft and even satellites are redefining how we observe artifacts and the environment. Recently, available high resolution lidar data is now available statewide in Arkansas, and offers promise for numerous applications in archeology, including site survey and mapping, a news release said.
Bragg will demonstrate a number of ways lidar-based digital elevation models can be used to explore landscapes, discover and describe sites, reevaluate existing projects, and model opportunities for new discoveries. "There are some challenges (and risks) related to this technology, but the promise of lidar as yet another geospatial tool for archeologists is hard to overstate," the release said.
The public is welcome to attend. Email Meeks Etchieson at [email protected] for more information.
Bragg is a project leader and research forester with the Forest Service's Southern Research Station. He has been duty stationed at the Southern Research Station in Monticello since March 2000, studying southern pine silviculture, disturbance ecology, tree height measurement and modeling, restoration ecology, and historical aspects of forests and forestry. Since June 2017, Bragg has been the project leader for two research work units in the Southern Research Station, focusing on southern pine ecology and management.
Bragg has been an active member of the Arkansas Archeological Society for more than a decade, volunteering for many digs and site surveys and serving as the Tunican Chapter president for over nine years. In 2017, he was given the Distinguished Service Award by the Arkansas Archeological Society for his contributions over the years.
Irizarry to address Vegetarian Supper Club
Dr. Carlos Irizarry will present "Maintaining Ideal Weight with Whole Plant Food Nutrition" at the Vegetarian Supper Club at 6:30 p.m. Monday in the Seventh-day Adventist Fellowship Hall, 401 Weston Road.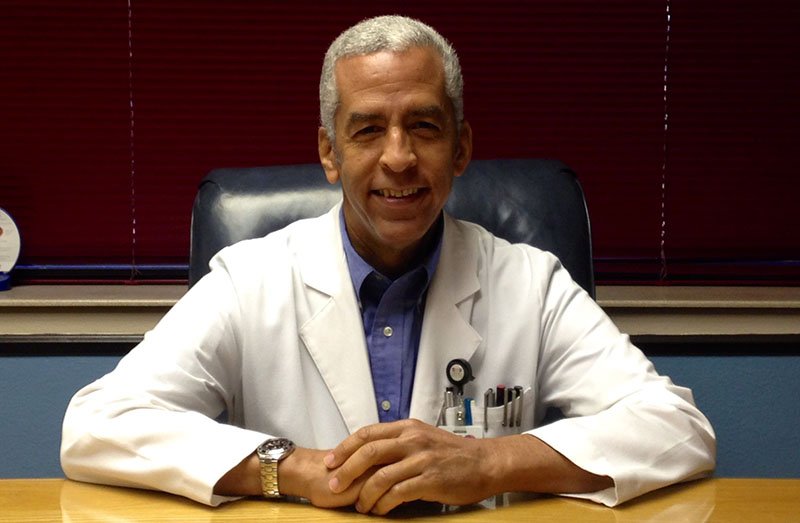 Irizarry has been recently recognized as a specialist by the American College of Lifestyle Medicine. He and his wife, Kathy, operate the Ouachita Healthy Living Center in Amity.
His presentation will include hands-on learning and real life examples of the success of the whole-plant-food method.
The Vegetarian Supper Club is open to all who are interested in being in charge of their own health through information sharing and in motivating family and community to healthful living. Participants are invited to bring a vegetarian dish of their choosing, along with the recipe, which will be duplicated and mailed to those who bring a self-addressed, stamped envelope. There will be door prizes drawn for the attendees.
There is no admission fee, everyone is welcome, and first-time attendees are welcome to come without bringing food.
Whittington Valley Association meets
The next monthly meeting of the Whittington Valley Neighborhood Association will be at 6:30 p.m. Monday at First Presbyterian Church, 213 Whittington Ave.
Among the topics to be discussed are revitalization plans for the former Majestic Hotel site, plans by the city for a flood control mitigation basin in the Whittington Valley and exploring additional outreach efforts.
Association members, valley residents and all interested persons are welcome to attend. Call WVNA President Mark Toth, 623-4283, for more information.
Historical Society closed Tuesday
The Garland County Historical Society, 328 Quapaw, will be closed Tuesday and reopen Wednesday.
Society on 04/06/2019