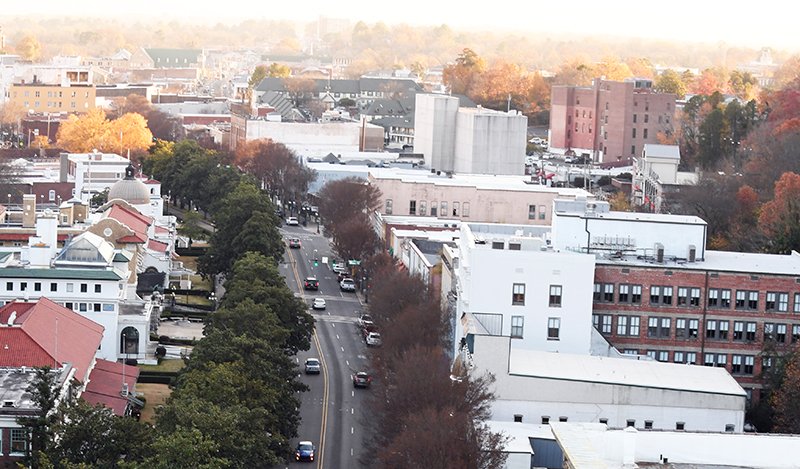 The Sentinel-Record/File photo
The Hot Springs Advertising and Promotion Commission is accepting applications through Sept. 16 for an open seat currently held by Mike Pettey, the owner of The Ohio Club.
Pettey's term ended on July 31, but Leysa Lowery, human resources director for Visit Hot Springs, said he will continue to serve until a new commissioner is selected. The commission does not meet again until September.
Pettey is eligible to reapply for the position, according to Lowery.
Pettey was selected to serve in Position 6 on the commission in February 2017, for the seat formerly held by local businessman and civic leader Tom Daniel, who died in November 2016 after a lengthy battle with cancer.
The opening is available to any applicant who is a qualified elector in the city of Hot Springs and is an owner or manager of a hotel, motel or restaurant business located within the city limits.
The commission selects its own members, but the selection must be ratified by the Hot Springs Board of Directors.
Pettey was selected to serve as one of the commission's four industry members.
The seven-member commission administers the collection and expenditure of the city's 3-cent tax on prepared food and lodging for the purpose of promoting Hot Springs. The commission oversees operation of the Hot Springs Convention Center and Bank OZK arena, owns Mid-America Science Museum, which is operated by an independent board, and owns the ballpark area of the former Hot Springs Boys & Girls Club.
Applications are available at the executive offices of the Hot Springs Convention Center, 134 Convention Blvd., via fax or via email. The deadline for completed applications is noon Sept. 16.
Call Lowery at 321-2277, ext. 6201, or email [email protected] for more information.
Local on 08/13/2019
Print Headline: Ad com seeks applications for open seat
Sponsor Content
Comments