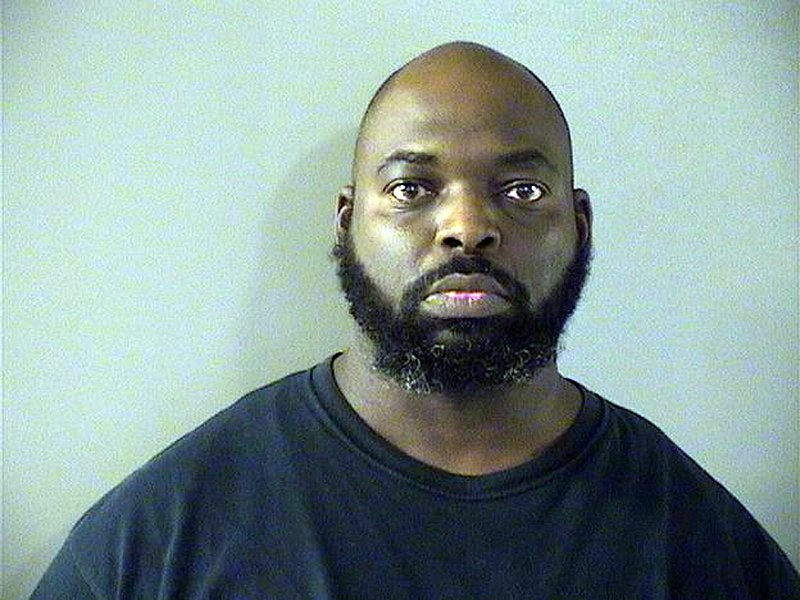 Rodney Whitaker - Submitted photo
A felon on parole with another felony case pending was arrested Sunday after Garland County sheriff's deputies who responded to a report of a man chasing another man with a knife allegedly found a gun and drugs on him.
Rodney Whitaker, 44, who lists a La Vista Lane address in Hot Springs Village, was taken into custody shortly before 3 p.m. and charged with felony counts of simultaneous possession of drugs and a firearm, punishable by up to life in prison, possession of a firearm by certain persons, punishable by up to 20 years, furnishing prohibited articles, punishable by up to 10 years, and possession of a controlled substance, meth, punishable by up to six years.
Whitaker, who also had warrants for failure to appear, failure to pay and failure to comply, was being held on zero bond and was set to appear Monday in Garland County District Court.
According to the probable cause affidavit, shortly before 2:30 p.m. Sunday, Deputy Candice Stacks was dispatched to a disturbance in progress at a residence in the 100 block of Redfern Place involving reports of one man "running around after" another man with a knife.
Upon arrival, Stacks noticed a white car pulling into the driveway of the residence and saw a black male go inside as she approached. She saw the man, later identified as Whitaker, looking out the front window and had him step outside.
Whitaker and another man at the residence reportedly said they didn't know anything about the alleged disturbance. While Stacks was talking with them, a dispatcher informed her of the active warrants for Whitaker's arrest, so she took Whitaker into custody.
When asked if he had anything in his pockets, Whitaker reportedly stated he had a knife. Deputy Stacy Morgan, who had arrived to assist, started to check the pocket for the knife when Whitaker told him it was a gun. At that point, Morgan removed a 9-mm handgun from Whitaker's pocket.
When asked, Whitaker reportedly admitted he was a convicted felon. Court records show he was convicted on March 14, 2017, of delivery of meth and sentenced to 10 years in prison, but was later paroled. On April 1, he was arrested again on a charge of delivery of meth and is set to stand trial on that charge on Jan. 8, 2020.
After his arrest, the deputies asked if he had anything illegal in his possession and Whitaker said he did not. Once at the detention center, he was searched and deputies found a paper towel with meth, less than 2 grams, hidden in Whitaker's sock, resulting in the additional charges against him.
Local on 12/03/2019
Print Headline: Felon allegedly found with firearm, drugs after disturbance call Sunday
Sponsor Content
Comments