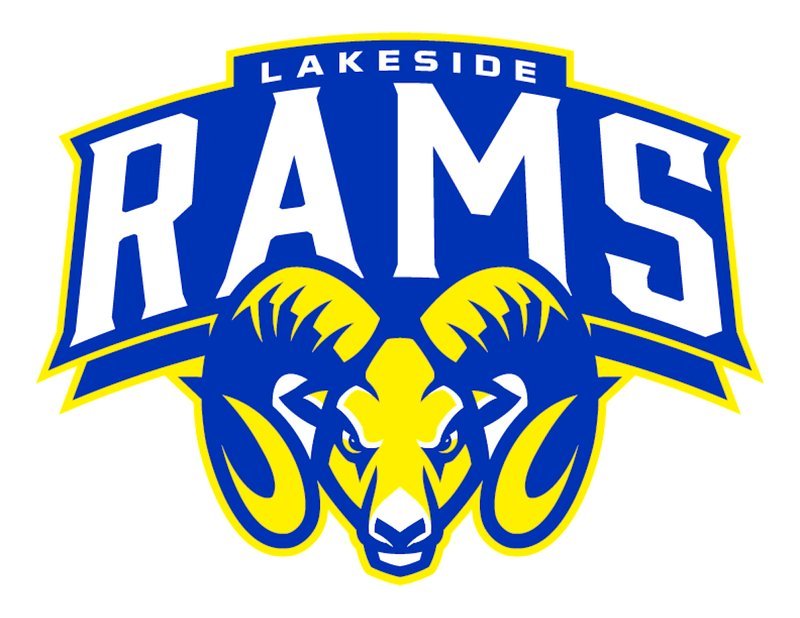 Lakeside Rams
FORDYCE -- Lakeside took control of the game early en route to a 23-point rout of McGehee Saturday in the first round of the Fordyce FBT Bank & Mortgage Classic.
The Lady Rams (5-0) cruised to a 10-0 lead in the opening quarter before taking a 23-8 lead at the break over the Lady Owls (2-1). Lakeside added 34 points in the second half while allowing 26 for McGehee.
Maddie Trusty picked up a double-double with 19 points and 10 rebounds while hittting three shots from behind the arc.
"Maddie is being aggressive offensively and shooting the ball well," said head coach Chris Brock.
Adachi Igbokidi earned her third double-double of the season with 15 rebounds and 13 points, Sarah Porter added 10 points and 3 assists, Erika Bittinger had 8 points and 10 dish-outs, and Ronni Formby added 8 boards.
The Lady Rams will face Smackover on Thursday in the semifinals of the tournament before hosting Greenbrier on Friday. The tournament finals will be held Saturday at 6:30 p.m. with the third-place game at 4 p.m.
Pink shares women's
weekly GAC award
Henderson State senior guard Pink Jones and Oklahoma Baptist freshman guard Kalifa Ford were named the Great American Conference fourth women's basketball Players of the Week, and Southwestern Oklahoma sophomore guard Damion Thornton earned the men's award.
Pink, a Fayetteville product, earned her fourth career Player of the Week honor while leading the Reddies to an 81-78 win over Missouri Southern. Pink was 10 for 15 from the floor for a season-high 25 points while adding 7 assists, 5 steals and 4 rebounds. She leads the league and ranks fourth in the country with 7.3 assists per game.
Ford, a Bono native, picked up her second double-double of the season with 23 points and 10 rebounds in a 74-68 overtime win at Northeastern State. She shot 8 of 13 from the field to move to a field goal percentage of 53.4% on the year. She is third among Division II freshmen in scoring, averaging 18.6 points per game.
Southern Arkansas guard Diamond Morris, East Central guard Kendall Schulte and Southwestern Oklahoma State forward Maddie Sperle were also nominated for the award.
Thornton, of Edmond, Okla., averaged 18.0 points per game in a pair of wins at the Washburn Thanksgiving Classic. He picked up 12 points and a game-leading 9 rebounds to lead the Bulldogs past the Ichabods, and he put up a season-high 24 points on 7-for-8 shooting against Newman. SWOSU has matched its season win total from last season already.
Others nominated for the men's award were SAU forward Devante Brooks, Ouachita Baptist guard Eric Brown, Arkansas-Monticello guard Denzel McDuffey, HSU forward Raekwon Rogers and East Central Guard Cameron Talley.
Sports on 12/03/2019
Print Headline: Lady Rams blow out Lady Owls
Sponsor Content
Comments