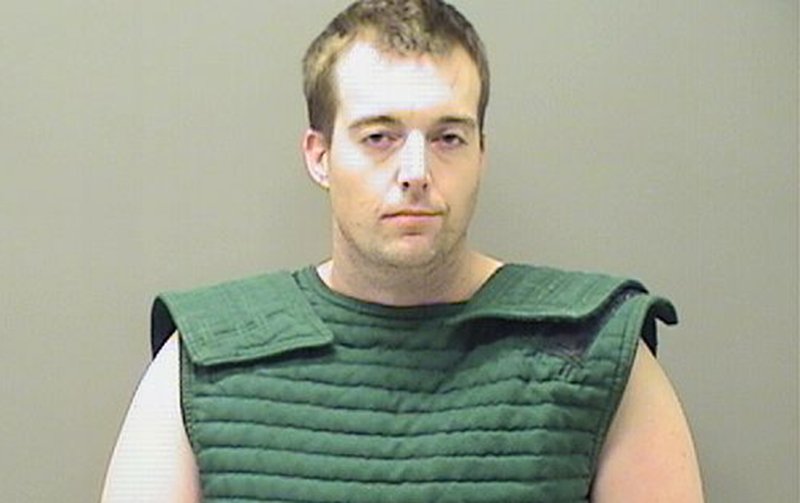 Taylor Cooper Lewis - Submitted photo
A Lonsdale man on parole from a previous robbery conviction was arrested Sunday morning after allegedly demanding a list of drugs at a local pharmacy while claiming to have a weapon in his pocket.
Taylor Cooper Lewis, 32, who lists a Owensville Cutoff address, was taken into custody around 11:15 a.m. Sunday and charged with a felony count of aggravated robbery, punishable by up to life in prison.
Lewis was being held on zero bond and was set to appear Monday in Garland County District Court.
According to the probable cause affidavit, shortly after 10 a.m. Sunday, Lewis allegedly entered the Kroger store, 215 Airport Road, and selected several items from a kiosk near the pharmacy area, including a pair of sunglasses, a license plate frame and an umbrella.
He put the sunglasses on and then approached the pharmacy area, telling the cashier he needed to speak to the pharmacist. After about a minute, the pharmacist approached him and at that point Lewis allegedly said, "This is a robbery."
He told the pharmacist he had a weapon and put his hand inside the front pocket of his hooded sweatshirt and acted as if he was holding a weapon. Then he handed the pharmacist a written list of controlled substances and doses and stated the pharmacist had 90 seconds to produce all the drugs on the list or "someone may get hurt."
The pharmacist told him it would take more time than that to produce all the prescriptions listed. Lewis then allegedly reached over the counter and attempted to open the half door entrance to the pharmacy area.
At that point, a request for security was broadcast over the store's loudspeaker and Lewis allegedly fled, running into the wooded area next to the store.
After a short track by Hot Springs police K-9 Bear, Lewis was located in the woods behind the Big Lots store, 207 Airport Road, and taken into custody.
According to court records, Lewis was convicted of robbery in Pulaski County on May 14, 2015, and sentenced to eight years in prison, but had since been paroled.
He had pleaded no contest on June 5, 2017, in Garland County District Court to possession of a controlled substance, marijuana, six counts of possession of drug paraphernalia and theft by receiving, all misdemeanors, and was sentenced to six months in jail.
Lewis was reportedly arrested shortly after 1 a.m. Sunday, nine hours before the Kroger robbery, after allegedly shoplifting at a convenience store in Malvern and was released on citation.
Local on 12/03/2019
Print Headline: Lonsdale man reportedly robs Hot Springs pharmacy
Sponsor Content
Comments