A Hot Springs parolee "known to be a high-ranking official in the Aryan Brotherhood" and a local woman were arrested early Wednesday on multiple felony charges after a nearly two-month investigation into drug and gun trafficking, the Garland County prosecutor said in a news release Thursday.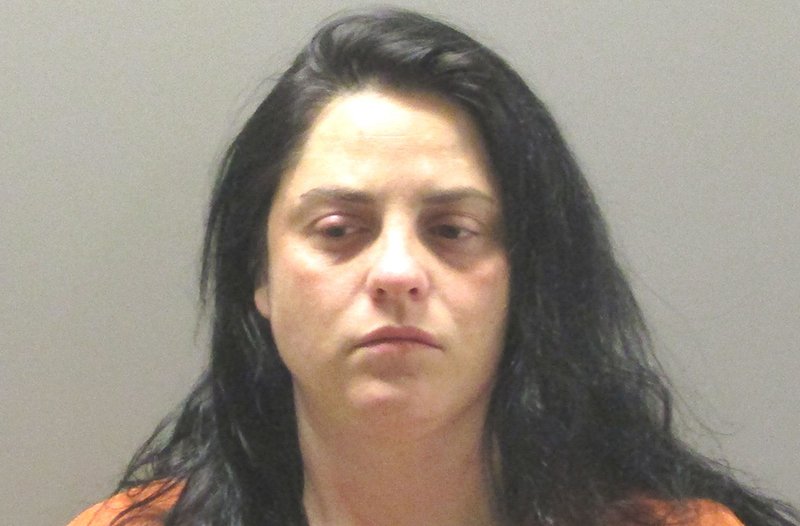 Robert Arthur Blackstead, 54, and Darlene Ann Ashlock, 35, both of 215 Rockdale Road, located off the 4700 block of Park Avenue, were taken into custody when the Garland County Tactical Response Team, assisted by the Hot Springs police SWAT team, executed a search warrant at their residence shortly after 6 a.m. Wednesday.
Inside the residence, authorities reportedly located three firearms, two sets of body armor and 41 grams of meth, along with numerous items of drug paraphernalia and other narcotics. Blackstead was also served with three warrants for delivery of meth, punishable by up to life in prison.
Beginning in late December 2018, the 18th Judicial District East Drug Task Force and the Garland County Special Operations Unit began an investigation into Blackstead's "alleged criminal activity," said the news release from Prosecuting Attorney Michelle Lawrence, who oversees the DTF.
The investigation allegedly revealed that Blackstead, who has multiple felony convictions and is currently on active parole, was distributing large quantities of meth and firearms in the city of Hot Springs and various areas in Garland County.
Three controlled purchases were made from Blackstead using confidential informants and guns and "substantial quantities" of meth were observed during each of the transactions. Information was also obtained regarding two of Blackstead's associates, including Ashlock and a second woman, Holly K. Waggoner, 31, of Hot Springs.
On Feb. 1, a traffic stop was conducted on a vehicle driven by Waggoner with the assistance of the Garland County Sheriff's Special Operations Unit, during which 116.2 grams of meth and $1,967 in cash were located. Arkansas State Police were notified a short time later that Waggoner would again be trafficking large quantities of meth into the area. On Feb. 15, state police, DTF agents and the special operations unit made a second traffic stop on her vehicle and reportedly located 1 pound of meth in the trunk.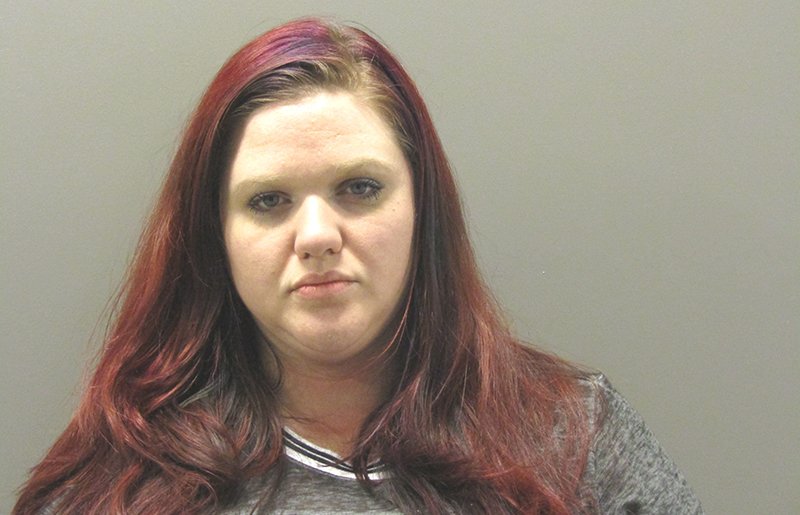 Waggoner was charged with trafficking a controlled substance, punishable by up to life in prison, possession of meth with purpose to deliver, two counts of possession of drug paraphernalia and delivery of meth. She had pleaded not guilty to some of the charges on Feb. 11 prior to her second arrest and is set for a felony review hearing on March 25 in Garland County District Court.
Blackstead and Ashlock were each charged with simultaneous possession of drugs and firearms, punishable by up to life in prison, possession of meth with purpose to deliver, punishable by up to 30 years, maintaining a drug premises, unauthorized use of another person's property to facilitate a crime, multiple counts of possession of drug paraphernalia and distribution of a controlled substance near certain facilities, each punishable by up to 20 years, and theft by receiving and possession of a controlled substance with purpose to deliver, punishable by up to six years.
Blackstead was also charged with three counts of possession of a firearm by certain persons, punishable by up to 20 years, two counts of possession of body armor, punishable by up to six years, and additional counts of possession of drug paraphernalia.
Blackstead had a total of 19 charges against him while Ashlock had a total of 10. Both were being held on zero bond and are set to appear today in district court.
The DTF is comprised of investigators from the ASP, GCSD, HSPD, 18th Judicial District East Prosecuting Attorney's Office, and United States Homeland Security Investigations. Arkansas Community Corrections also assisted with the search warrants.
Local on 02/22/2019