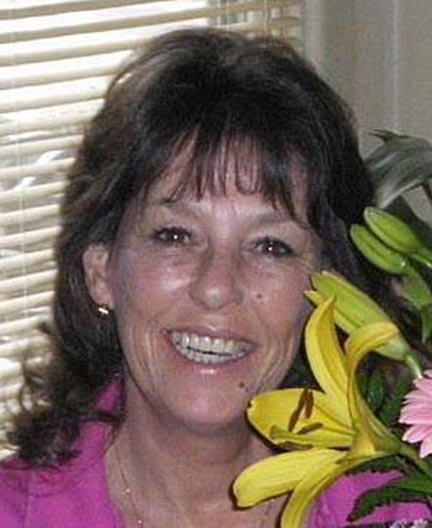 Sarah Elizabeth Baim Talley Landers, of Hot Springs, Ark., passed away Monday, June 24, 2019, at the age of 65.
Mom -- or Beth, as her friends called her -- was a very fun loving, determined, and do-it-her-way kind of woman. She loved her children, grandchildren, family and friends. Her interests and hobbies included fishing, going to the lake, watching her birds and squirrels, watching her grandchildren in their sports and activities, family get-togethers and cookouts. She loved to cook for her family and friends. She was very avidly into her family history, with anything from newspaper articles, photos, movies and any memorabilia she could find. She was a very crafty and fix-it-type of woman. She could fix things of all types and sizes, from small appliances to framing and building her own shed. She loved to make crafts of all sizes and shapes, from small decorations to large wall designs. She also loved to write poems and create scrapbooks. Mom was a very detail-oriented person that was very organized. She wrote everything down, never threw anything away and could always tell you exactly where to look for anything she had. Mom will truly be missed in so many ways ... she was our best friend, our hero, our biggest fan, our fishing buddy, our bookkeeper, our cook, our Mom and Grandma. We all love her and will miss her so much.
Sarah was born in Hot Springs, Ark., on Dec. 19, 1953, to Charles Baim and Pearl Hazel Talley Baim.
She was preceded in death by her Dad, Charles Baim; Mom, Pearl Hazel Talley Baim; and brother, Samuel Baim.
She is survived in death by son, Damian Brent Landers, his wife Chandra Lynn Landers, and children, son, Dillan Brent Landers, and son, Dalton Brent Landers.
She is also survived in death by daughter, Brandy Landers Resseau, her husband, John Resseau, and children, son, Makai Andrew Resseau, son, Kona Matthew Resseau, daughter, Coco Elizabeth Resseau, daughter, Capri Hazel Resseau, and son, Koa Brent Resseau.
Celebration of Life will be held at 6 p.m. on Wednesday, July 10, in Oklahoma at her son Damian Landers home. Address is 12028 NE Keeney Road, Elgin, Ok 73538.
Visitation will be from 5-7 p.m. Friday, July 12, 2019, at Hot Springs Funeral Home.
Funeral services will be held at 10 a.m. Saturday, July 13, 2019, at Hot Springs Funeral Home Chapel. Address is 1017 Central Ave., Hot Springs, Ark., 71901.
Burial will be after funeral service at Crystal Springs Cemetery. Address is Crystal Springs Cemetery Lane, Hale Township, Ark., 71968.
Arrangements are by Hot Springs Funeral Home.
Online condolences at https://www.hotspringsfh.com.
Obits on 07/07/2019
Print Headline: Sarah E. B. T. Landers
Sponsor Content
Comments