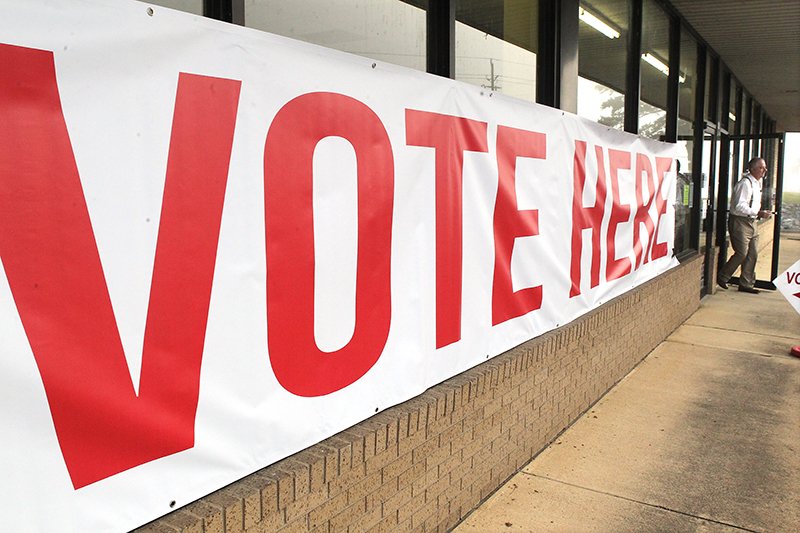 The Sentinel-Record/File photo - Photo by The Sentinel-Record/File photo
Voters approved one fire district and rejected another in special elections held Tuesday by the 70 West and Piney fire departments.
In the 70 West election, voters approved the formation of a fire district by a vote of 562 "for" and 335 "against," according to final, but unofficial results from the Garland County Election Commission.
A portion of the election was held in Hot Spring County; the totals there were six votes "for" and one "against."
In the Piney fire election, the fire district narrowly failed, with a vote of 187 "against" and 159 "for."
The commission noted on its website that two provisional ballots were still outstanding.
Early vote totals in separate special elections authorizing the 70 West and Piney fire departments to list annual membership dues on real property tax statements showed 420 ballots were cast early.
In the Piney Fire Department election, 65 ballots were cast early against establishing a fire district and 56 votes were cast for the district.
In the 70 West Fire Department election, 191 votes were cast for establishing a fire district, while 104 votes were cast against.
Part of the 70 West district election included voters in Hot Spring County; three ballots were cast early for the district, and none were cast against it.
The jurisdiction of 70 West covers 188 square miles comprising 21 precinct parts in the county's southwest, including the Highway 70 west and Highway 270 west corridors. Part of the area extends into Hot Spring County. Piney's jurisdiction sprawls across 36 precinct parts in the central and west-central of the county, including areas bordering Lake Ouachita.
The departments' dues will be levied by the Garland County Quorum Court, giving them taxing authority similar to school districts. A 70 West board member said last week that giving the county billing and collecting authority is its only practical means of increasing a 41 percent rate of collection in Garland County. The official said last week that dues are collected on about 3,500 of the 9,200 parcels with habitable structures in its service area.
The elections were scheduled after the Legislature passed a law this spring that makes paying annual fire dues listed on real property tax statements a prerequisite to paying local real estate taxes.
Print Headline: Early results from fire district elections
Sponsor Content
Comments