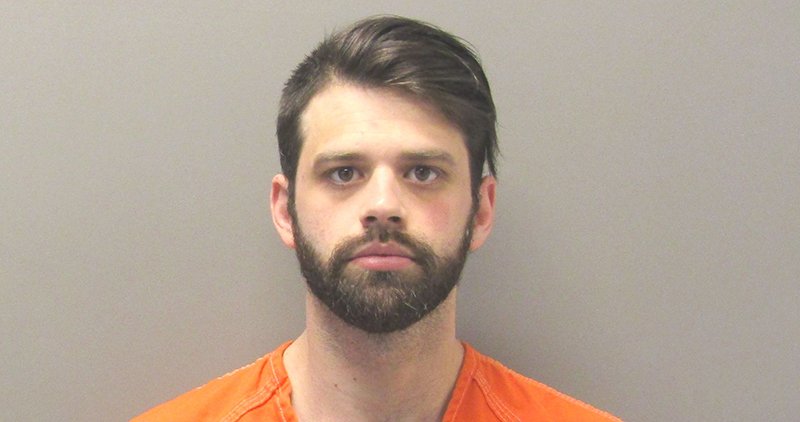 Tweedle - Photo by Submitted photo
A local felon who smashed multiple car windows in the parking lot of a used-car dealer last year in an attempt to get the attention of Hot Springs police was sentenced to prison Tuesday after pleading guilty in Garland County Circuit Court.
Ryan Earl Tweedle, 29, who lists a Gatehouse Road address, pleaded guilty to a felony count of first-degree criminal mischief and was sentenced to three years in prison and ordered to pay $1,450 in restitution to Mr. Mark's Autos, 1900 Central Ave., and $170 in court costs.
Tweedle was previously sentenced to three years in prison on April 24, 2017, after pleading guilty to a felony count of second-degree forgery in Garland County and was on parole at the time of his arrest last year. He was also previously convicted of multiple felony drug charges in 2015 and sentenced to four years' probation.
According to the probable cause affidavit, on Aug. 12, 2018, shortly before 4:30 a.m., police responded to the Mr. Mark's regarding a disturbance and were told a man in khaki pants had been breaking windows in cars on the lot.
Upon arrival, the man, identified as Tweedle, flagged them down and admitted to damaging the windshields of three vehicles "because he was trying to get into contact with the police." He said he needed police because "people were following him" and pointed to the south where officers noted there was no one in sight.
A metal stick was located near Tweedle that appeared to be bent as if it were used to hit something, so he was taken into custody.
The owner of Mr. Mark's arrived and determined there was $500 damage to the windshield and frame of a 2010 Nissan Altima, $300 in damage to the windshield and driver's window of a 2010 Dodge Challenger, $150 in damages to the windshield of a Toyota Highlander and $250 in damages to the hood of a Hyundai Elantra, with total damages of $1,200.
Tweedle was released on $2,500 bond on Aug. 21 and pleaded not guilty to the charge on Nov. 6.
Print Headline: Felon who smashed multiple car windows sentenced to prison
Sponsor Content
Comments