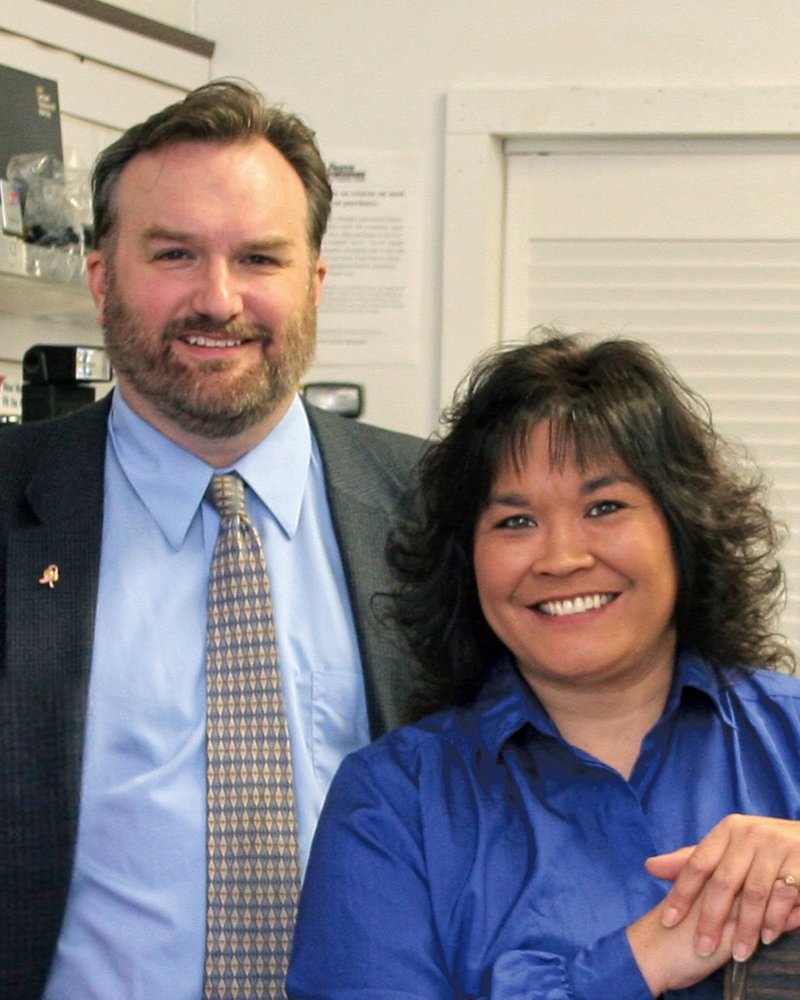 The fact that VCRs are no longer being manufactured means the time to transfer video tapes to DVD is now, and The Photo Finishers does it locally -- right here in Hot Springs.
The last VHS VCRs were manufactured by Funai Electric in Japan in July 2016, and the last Beta machine rolled off the assembly line in 2002. "There will come a time when consumers will no longer be able to play their videos," says Waco Hill, owner of The Photo Finishers, "and we have taken steps over the last few months to ensure that we can work with any video format our customers have so their memories won't be lost."
Many people don't realize that videotape has a limited life span, depending a great deal on the temperature and humidity condition that the tape has been exposed to over the course of its life, according to Hill. Under ideal conditions, a magnetic polyester polyurethane tape such as VHS could expect a usable life of up to 30 years, but if the tape (especially poor quality tape) is stored in an environment with higher humidity and temperature, it can degrade quickly and have an expected life of five years or less.
"As new technology emerges, it is essential that your video be migrated to the newer media so you can still watch it and preserve it for yourself, your children and grandchildren. Analog tape doesn't last forever, and VCRs are no longer manufactured. Your home movie video will be lost and unplayable if not converted to a newer format like DVD. All the hard work, time and effort put into creating the video will be wasted and your memories lost forever," he said.
"We have been doing film to video and video slideshows since very early on, and we have continued to invest in new technology and training to provide services for all the new digital video file formats as well as the capability to migrate all the memories you have stored on film and analog media to modern storage devices such as DVD, CD, Bluray or drives," Hill said.
In short, "we can take all your old tapes, regardless of format and transfer the video to a modern DVD format so you can enjoy them as new."
Since 1996, The Photo Finishers has been serving the photo and video imaging need of clients in Hot Springs and all over the United States. "From very humble beginnings, the list of basic photo/video services has expanded to encompass truly dizzying amount of services performed locally by the experts at the Albert Pike location," Hill said.
"My goal with this business is, and has always been, to offer the most complete variety and highest quality of photography and video services available anywhere under one roof, and I think we have been very successful with that. We are constantly updating our hardware and software to meet the needs of our customers.
"It's really hard for me to think of any photo or video imaging service -- traditional or digital -- that we have not provided over the years. It seems like we do it all," he said.
"We do lots of videotape transfer to DVD, including VHS, 8 mm, Beta, MiniDV, and more, we even have very substantial volume discounts, as low as $9.99 right now, so it's a very affordable service."
In addition to video, The Photo Finishers transfers analog audio tape like cassettes or reel to reel to CD format. Audio and video restoration and repair services are available if needed to improve originals.
Hill said that all printing and video transfer service are done locally inside The Photo Finishers' Albert Pike location.
"The time to transfer your video is now. No one knows how long tapes will be playable or how long equipment can be maintained, so the recommendation is bring in your video now before it's too late," he said.
The Photo Finishers have been located at 1819 Albert Pike Suite F in Hot Springs for over 22 years. Call 501-624-4029 or visit http://www.thephotofinishers.com or The Photo Finishers Facebook page for more information.
Business on 06/03/2019
Print Headline: It's time to transfer those videotapes to DVD
Sponsor Content
Comments