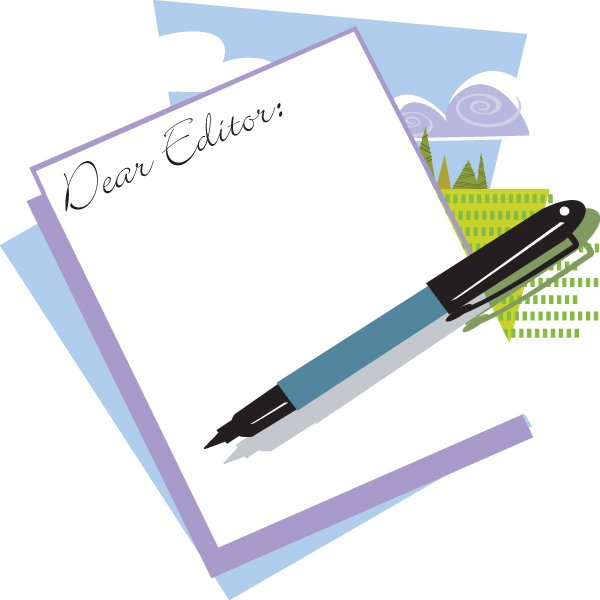 A broken system
Dear editor:
Logic seems to have come around in Pat King's letter of Saturday, June 8. I, too, question all the people thinking that the United States of America needs to provide all the comforts to illegal aliens as they leave their countries to travel here. I do not believe that these people are traveling on foot. If you look at the map, there are as many as seven countries separating them from America. Thank goodness the border patrol has started the DNA testing. I have been for the fence along our borders for years. Why don't the news agencies report the truth of what happens when you enter a country illegally? (An American gets put into prison or killed and then we learn of it, and as Americans we are expected to travel with a passport.) I'm not against someone coming to America as long as they do it legally.
Pat King talked about the free medical care given to them. I just got home from Tennessee where my 40-year-old child was in the hospital and had pneumonia, COPD and nodules on her lungs and the administration office person came in to inform her that her health insurance had been canceled. When she called, she had to keep repeating that she wasn't an Hispanic with five children. So now she has to start all over in her coverage, the list of meds for her to go home with costs $700. Where is the help for those Americans who need it? And how exactly are they getting access to our health insurance information? Maybe we need to stop trying to give everyone our medical and Social Security information. The system is broken in more ways than one.
What makes America so appealing to people from other countries? We have our own starving citizens, unemployment, flood, fire and tornado disasters and where is the relief for these people? We see "tent cities" on the streets of L.A., how are these people receiving help? Where is the justice for our citizens and veterans?
I, too, wish things were different, sometimes you just put one foot in front of the other and breathe in and out.
L.J. Gibson
Hot Springs
Editorial on 06/11/2019
Print Headline: Tuesday's Letter to the Editor
Sponsor Content
Comments