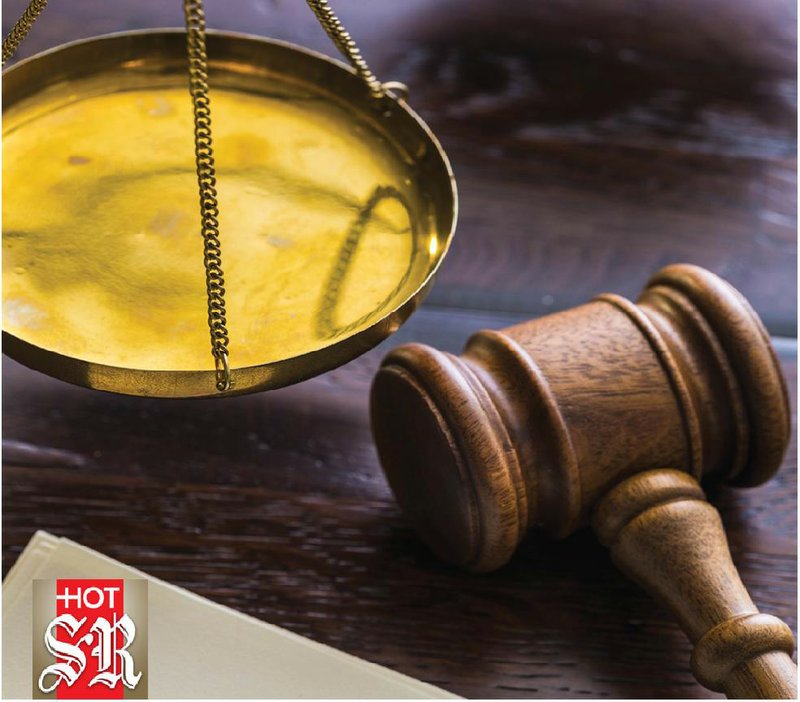 A California man convicted last year of trafficking meth in Hot Springs and other charges was sentenced to 20 years in federal prison Wednesday after a hearing in U.S. District Court in Hot Springs.
Rasheen Murdock, 37, of Modesto, Calif., was sentenced to 20 years followed by five years of supervised probation for felony counts of conspiracy to distribute meth, aiding and abetting the possession with intent to distribute meth and witness tampering. He was indicted on the charges by a federal grand jury in August 2016 and convicted after a jury trial on April 25, 2018.
According to court records, during the course of an investigation in March 2016, the 18th Judicial District East Drug Task Force received information that Murdock and other individuals were engaged in a meth drug trafficking operation in the Hot Springs area.
Based on this information, investigators were able to identify, and confirm the location of eight baggies containing 231 grams of actual meth and set up surveillance at this location and await the arrival of Murdock, and his co-conspirators.
Once they arrived, Murdock and his co-conspirators discussed the current and future drug transactions, including the sale of meth, heroin, and other drugs. Murdock left the Hot Springs area and returned to California, where he was ultimately arrested.
In November 2017, while awaiting trial, Murdock was housed in the same cell as one of his co-conspirators. Murdock forced the co-conspirator to write a letter to the court and federal prosecutors stating that Murdock was innocent of all charges. The co-conspirator later told a federal jury he felt that if he did not do what Murdock asked, there would be conflict, and that the letter Murdock had him write contained all lies.
Murdock's case was investigated by the DTF, Homeland Security Investigations and Arkansas State Police. Assistant U.S. Attorneys David Harris and Kim Harris prosecuted the case.
Local on 06/13/2019
Print Headline: California man sentenced to 20 years for drug trafficking in Hot Springs
Sponsor Content
Comments