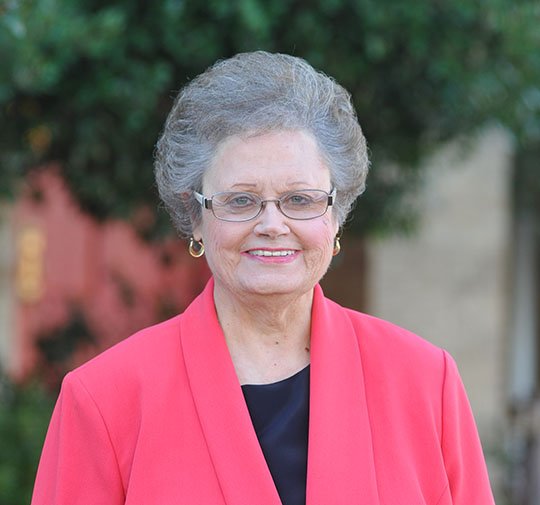 - Photo by Submitted photo
The news that Hillary Clinton will address the 2019 graduates of the Arkansas School for Mathematics, Sciences, and the Arts during their May 25 commencement ceremony at Hot Springs Convention Center rankled some local residents, several of whom have expressed their displeasure in letters to the editor in The Sentinel-Record's Viewpoints section.
Clinton, former first lady for Arkansas and the United States, would be the first to defend every citizen's right to speak his or her mind. Having also served as a U.S. senator and secretary of state and spent most of her adult life in the political arena, she undoubtedly has become somewhat inured to criticism of what she says or does.
Unhappiness with the choice of Clinton as ASMSA's commencement speaker is one thing, but castigating the school's students or faculty for the decision to invite one of the institution's earliest and most passionate supporters to celebrate its 25th graduation with them is unfair.
After all, these bright and gifted young people -- who come to Hot Springs from all across the state -- share their talents and abilities with us, volunteering for local events and festivals, participating in sports competitions, demonstrating their mental acuities in annual science fair offerings, and supporting and contributing to local arts projects and programs.
We should want them to be curious and interested in people who can present different perspectives on the past, present, and future. We should want them to be open-minded and welcoming to pacesetters and pioneers.
Many of these young men and women would never have a chance to attend the colleges and universities of their dreams were it not for the ASMSA curriculum that challenges them and puts them on course to become leaders in their chosen fields of study.
Hillary Clinton will not come to Hot Springs to promote a Democrat agenda although she may use the term "democratic" in reference to a society that believes in freedom and equality for all persons and groups.
She will come here to motivate and inspire young men and women and remind them they are not limited in what they can accomplish. She will urge them to be strong in the face of barriers and biases, to look fear in the eye and forge ahead.
She will urge them to become mentors to others and to broaden their world view.
Clinton may recall some of her own life's experiences in learning from individuals she has encountered on personal travels across the globe. She may even use humor to communicate with her youthful but thoughtful audience.
It is likely she will thank them for being part of an education tradition that has brought honor and prestige to Hot Springs and the state.
And wherever ASMSA students go from here, we believe they will remember with clarity Hillary Clinton's charge to go out and serve their fellow man.
Editorial on 05/07/2019
Print Headline: Don't castigate ASMSA students
Sponsor Content
Comments