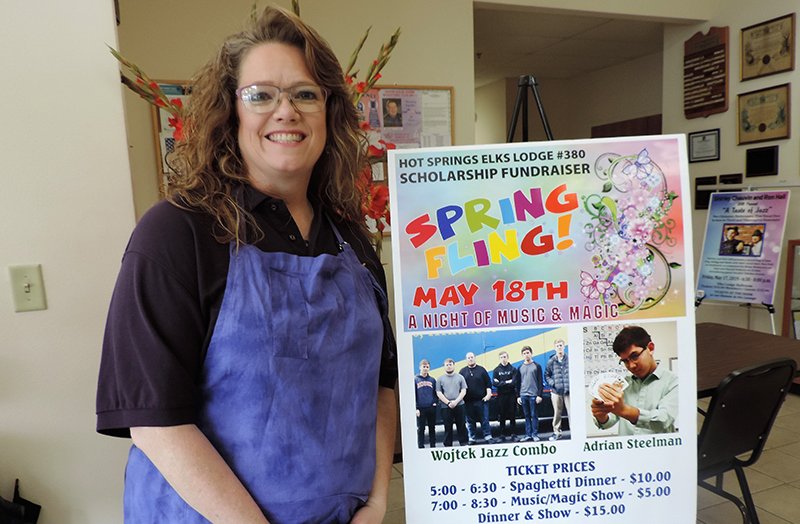 Submitted photo SPAGHETTI FUNDRAISER: Jamie Limbaugh, Leading Knight and chairman of the Youth Activities Committee, shows the poster for Spring Fling! A Night of Music & Magic, which will be held Saturday at Hot Springs Elks Lodge No. 380. The event will feature a spaghetti dinner followed by a music and magic show, with proceeds benefiting the Elks scholarship fund, which annually provides scholarships to six local students. The Wojtek Jazz Combo from Lakeside High School will perform after dinner, with Adrian Steelman providing a magic show. Tickets are $10 for the dinner, which will be from 5-6:30 p.m.; $5 for just the music and magic show, from 7-8:30 p.m.; or $15 for the full evening. The public is welcome. Call the lodge at 525-1020 for tickets.
Ticket sales start for Democratic Party dinner
Ticket sales are now underway for the Democratic Party of Garland County's 2019 Spring Dinner featuring state Sen. Joyce Elliott, D-District 31, of Little Rock, as the keynote speaker.
The dinner will be held on Thursday, May 30, at 6 p.m. at the Forest Lakes Clubhouse, 305 Forest Lakes Blvd.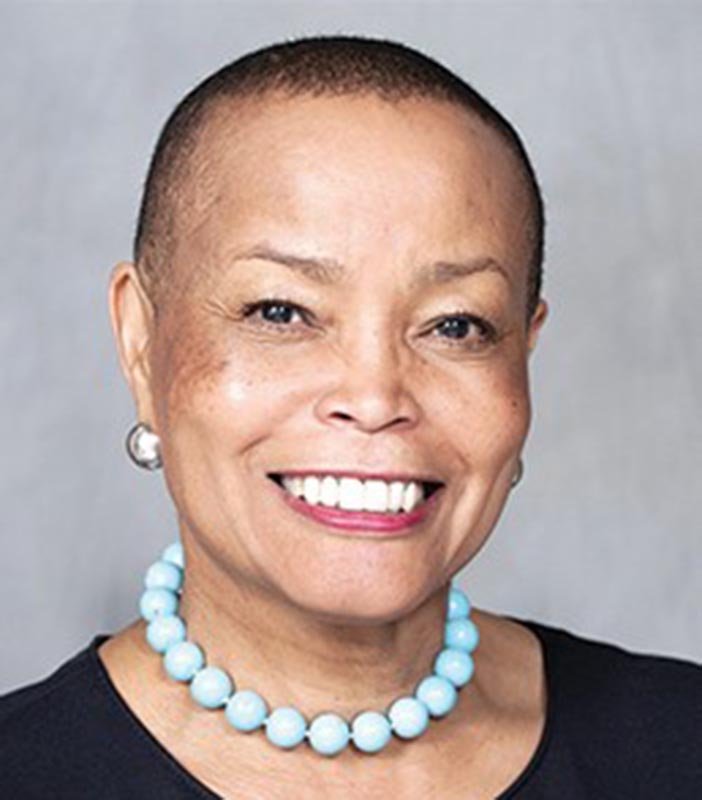 Elliott has served multiple terms in the Arkansas House and Arkansas Senate. She is the former majority leader and was previously a member of the state House from 2000 to 2006.
"A former teacher, the name Joyce Elliott has become synonymous with education policy in Arkansas. As a state senator, Elliott has been a fierce advocate for public schools and providing a quality education for all children in Arkansas. Elliott's drive and ability to better the lives of children in the halls of the Arkansas Legislature comes from her experience in the classroom. Her insight and work in the state Legislature has earned her accolades from educators and lawmakers across the nation," a news release said.
The public is welcome to purchase tickets to this event, which are available online at http://www.garlandcountydemocrats.org, or in person at the Democratic Headquarters at 608 W. Grand Ave. Tickets are $25 in advance or $30 at the door.
Society on 05/15/2019
Print Headline: Items of interest
Sponsor Content
Comments