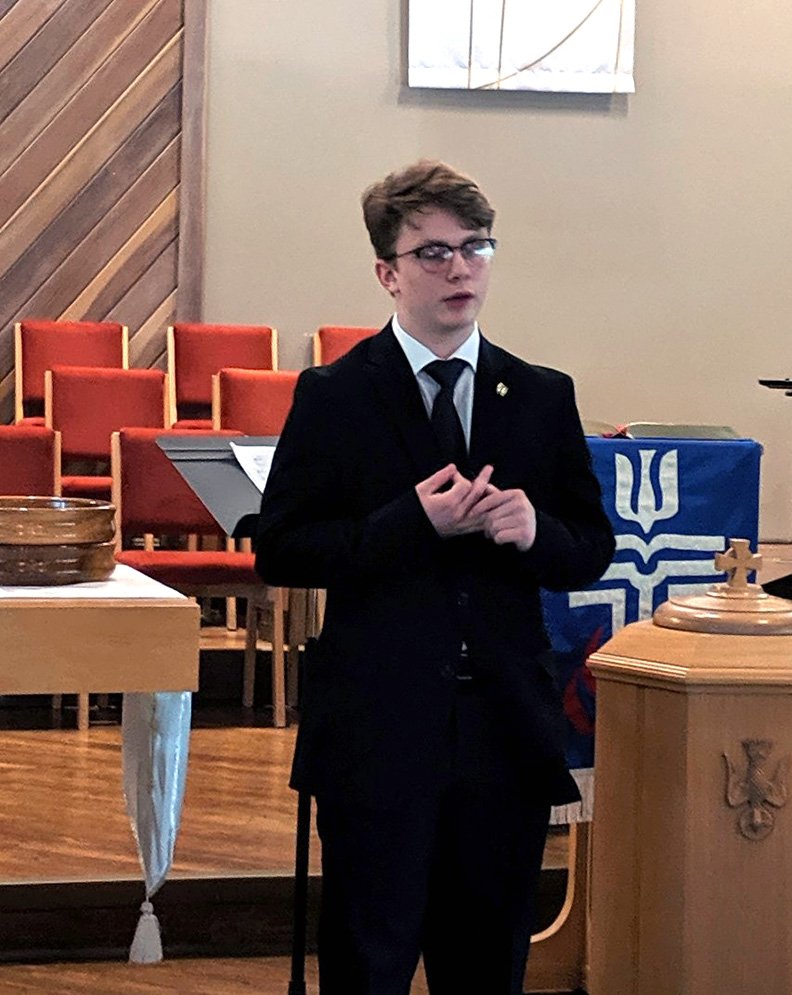 Lee
HOT SPRINGS VILLAGE -- Each year, the HS/HSV Symphony Guild awards scholarships to Garland County students who will be majoring in music or music education in college.
On May 11, the guild hosted four young musicians for the scholarship auditions, which were held at Presbyterian Kirk in the Pines Church.
"The Education Committee was very impressed with the talent and poise of the applicants. Each of the students received a scholarship and was qualified to continue to receive funding through graduation from college," the guild said in a news release.
"These scholarships are awarded based on the student's audition, application, grades and presentation. The winners receive first-year scholarship based on the quality of their entire application. If they remain a music major, they are eligible to receive continuing financial support in subsequent years until graduation from college, depending on their grades," the release said.
Violinist Krystyna Valdivia from Lakeside High School performed "Czardas" by V. Monttie. She will be pursuing musical studies at Henderson State University.
Vocalist Garrett Lee, also from Lakeside High School, sang "The Water is Wide," an English Folksong arranged by Christopher Ruck. Lee has been accepted at Belmont University in Nashville, Tenn., and plans a career in music-related audio engineering and music production. His scholarship was augmented by the Village Chorale Scholarship Fund.
Instrumentalist Colton Guill performed for trumpet, "Believe Me If All Those Endearing Young Charms," by Thomas Moore. He will attend Arkansas Tech University.
Josh Martin, a 2018 merit award recipient, returned to audition for continuing financial support in music education at Arkansas Tech University. He performed Sonata for Trumpet and Piano, Movement No. 1, by Kent Kennan.
Scholarships had been awarded to three past recipients who are continuing their studies in music at their respective colleges. A total of $12,500 was awarded to those who auditioned and to past recipients.
The annual guild membership fee is $20 per person, and $10 of each membership is directed toward the guild's educational programs. Visit http://www.symphonyguild.org for more information.
Entertainment on 05/19/2019
Print Headline: HS/HSV Symphony Guild awards scholarships to four students
Sponsor Content
Comments