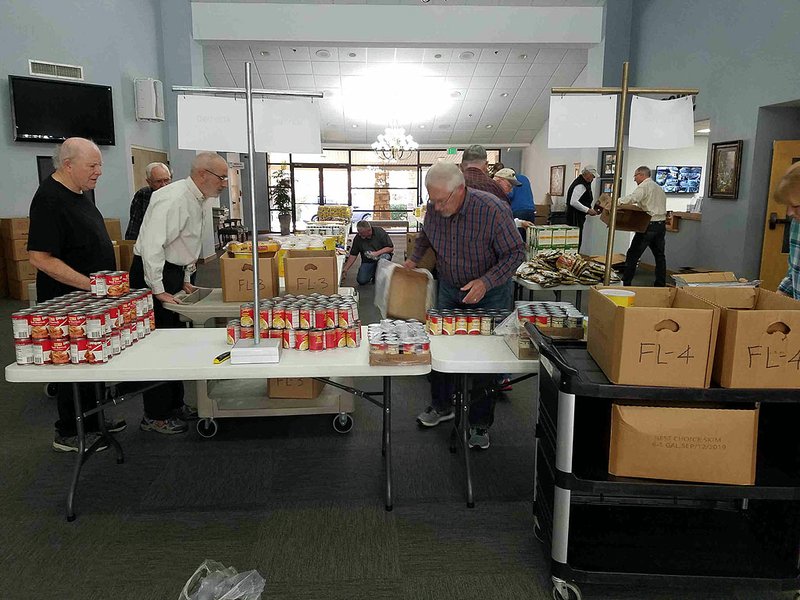 VBC men load and deliver food boxes for Thanksgiving. - Submitted photo
VBC delivers Thanksgiving food to area families
Village Bible Church, 100 Ponderosa Way, Hot Springs Village, is sponsoring nearly 50 low-income families in the Mountain Pine and Jessieville areas with food boxes for Thanksgiving.
VBC joins several churches in the area and coordinates with them to ensure all families in need receive food for Thanksgiving and there is no duplication of effort, a news release said. The families apply for assistance.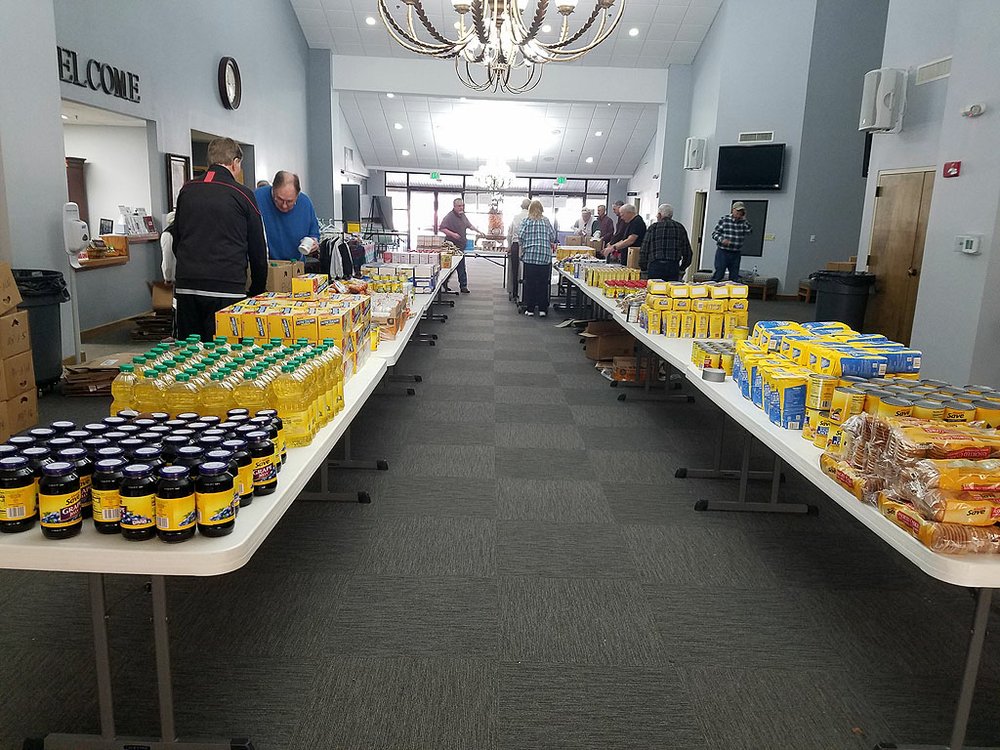 VBC men load and deliver food boxes for Thanksgiving. - Submitted photo
The process of furnishing the food includes shopping for specific items, the loading of the boxes and delivery to the families. It takes many volunteers and hours to complete, it said.
Included in the food box is a ham and all the sides plus breakfast, lunch and dinner and other items, to an income-qualified family and their children.
"These food boxes help to supplement the break they have from school. There is not any discrimination based on age, religion, or race and anyone can apply as long as they meet financial criteria. Churches, such as VBC, do their best to feed the poor at Thanksgiving, Christmas and Easter. The goal is to spread holiday joy to all, especially to children and the elderly," the release said.
The church has been assisting area families for 25 years.
Email the church office at [email protected] or call 501-922-0404 for more information.
Society on 11/21/2019
Print Headline: Item of interest
Sponsor Content
Comments