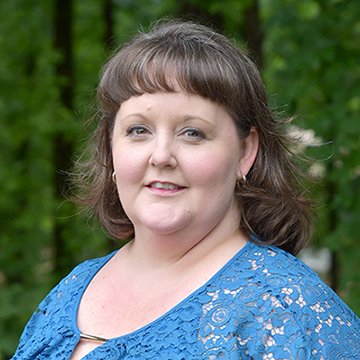 Pictured is National Park College and Emerging Leader Award winner LesLee Jones. - Submitted photo
NPC instructor receives Emerging Leader Award
National Park College instructor LesLee Jones received the Kathy Stegall Emerging Leader Award Oct. 25 at the Arkansas Early Childhood Association's 58th annual conference in North Little Rock.
Jones is a program coordinator for Child Care Aware of West Central Arkansas and also serves as president for the Hot Springs Early Childhood Association, an affiliate of AECA.
According to a news release, the award "recognizes newer members of the organization who are making a significant contribution to the field of early care and education or youth development in Arkansas and have demonstrated the potential for leadership and continuing service to the organization and to the field."
Jones has organized and presented training for HSECA, First United Methodist Child Development Center and CCA WCA. She has presented at the Arkansas STEM Summit, CCA WCA STEAM Conference and volunteered at AECA conferences.
She is currently working to complete her master's degree in Early Childhood.
School on 11/24/2019
Print Headline: NPC instructor receives Emerging Leader Award
Sponsor Content
Comments