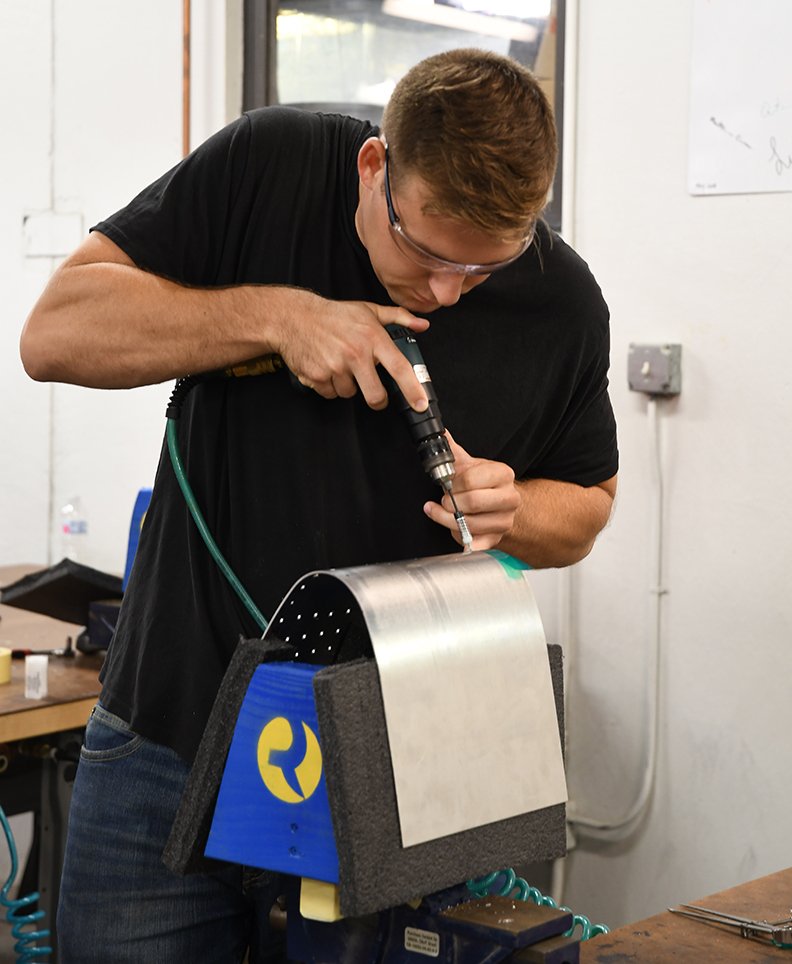 Radius employee and class participant Jeremiah Myers practices drilling. - Submitted photo
National Park College Community and Corporate Training recently partnered with Radius Aerospace to develop a three-week, 120-hour training program to help prepare new employees to install precision fasteners., a news release said.
Radius was awarded a Workforce Training Grant from the Office of Skills Development, or OSD, which covered 75 percent of the total training costs for the project, the release said.
The release also stated that NPC instructor Joe Johnson visited the facility to "review processes, consulted with managers at Radius, and created a curriculum outline that met their needs."
The updated curriculum replicates a realistic manufacturing environment. The new method enables trainees to practice drilling at various angles, master advanced countersinking techniques and simulates working with rolled parts, which mimic winged leading edges for a large corporate jet.
Around 60 new employees are scheduled to be trained by the end of the year.
School on 11/24/2019
Print Headline: Radius Aerospace, NPC develop training program
Sponsor Content
Comments