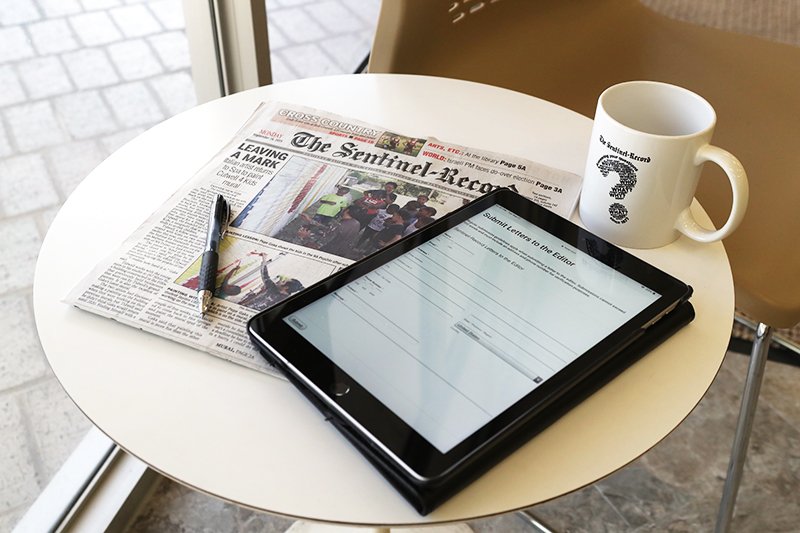 File photo
MDA responds
Dear editor:
In response to a recent letter to the editor addressed to the local Moms Demand Action chapter, we would like to inform the author (and readers) that Moms Demand Action is a nonpartisan organization -- a grassroots movement of concerned citizens, many of us moms, who are working to reduce gun violence in our nation and protect our children. There is no denying that there are many factors contributing to the problem of gun violence, such as mental illness, that we must address in order to approach the problem holistically. Moms Demand Action focuses our efforts on advocating for common-sense gun safety laws. The letter accused us of not having the facts. However, each statement the writer claimed was false is sadly true, and we feel compelled to back up our original statements below in an effort to stop the spread of misinformation.
Background Checks: Arkansas has no law requiring a background check on the purchaser of a firearm when the seller is not a licensed dealer. The same is true of purchases made online if the seller is not a licensed dealer. There are no background checks on people who buy guns from private individuals at a yard sale, for instance, or on social media. The New York Times article titled "How Online Gun Sales Can Exploit a Major Loophole in Background Checks" states that "about one in five gun buys is conducted with no background check, according to Brady, a gun violence prevention group named for James Brady, Ronald Reagan's press secretary, who was disabled by an assassination attempt against the former president."
NRA Raffling Guns in Schools: Friends of the NRA, a fundraising program of the NRA Foundation, has hosted fundraisers in public school gyms where organizers raffle off guns. The Washington Post recently reported about one such event held at Kentucky's Muhlenberg County High School gym. Due to opposition from some parents, the event organizers showed only photos of the guns they were raffling off but they have displayed the actual guns at the school in past years and at other schools around the country.
Red Flag Laws: These are protection orders that allow the police to temporarily confiscate firearms from people who are deemed by a judge to be a danger to themselves or to others. In the U.S., 17 states and the District of Columbia have adopted some form of red flag laws. While the laws differ from state to state, legislation often ensures the right to "due process" and includes penalties for providing false evidence of a threat.
Rather than pointing fingers, let's work together to create bipartisan laws that protect Arkansans -- both our rights and our safety.
Moms Demand Action Hot Springs Chapter, Leadership Team
Hayden Shamel
Kay Hughes
Phyllis Baltz
Liz Colgrove
Kay Ekey
Kay Hughes
Lori Hutchinson
Editorial on 11/26/2019
Print Headline: Tuesday's Letter to the editor
Sponsor Content
Comments