A local woman arrested on felony drug charges early Sunday following a traffic stop reportedly told Hot Springs police she believed her brother had put meth in her sandwich or her drink.
Elizabeth Marie Catlett, 29, who lists a Park Avenue address, was taken into custody shortly after 6:30 a.m. and charged with possession of meth with purpose to deliver, punishable by up to 10 years in prison, four counts of possession of drug paraphernalia, punishable by up to six years, and a misdemeanor count of driving while intoxicated, first offense.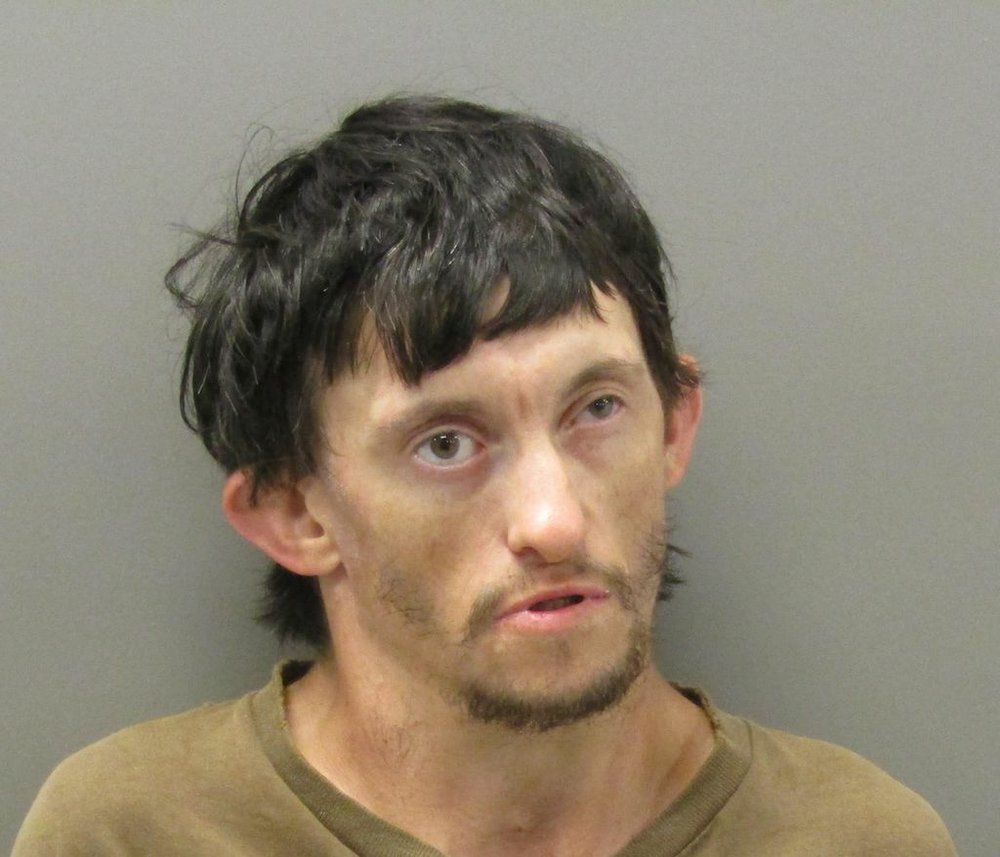 Don Russell Furr - Submitted photo
Her passenger, Don Russell Furr, 33, of Lonsdale, was arrested on the same felony charges as Catlett. Furr, a previously convicted felon, was being held on $13,500 bond while Catlett, who had no prior criminal history, was held on a $14,500 bond and both were set to appear Monday in Garland County District Court.
According to the probable cause affidavit, around 6:30 a.m. Sunday, Officer Thomas Plummer was eastbound in the 1000 block of East Grand Avenue when he saw a gold 1994 Toyota Camry pull out of a parking lot without its headlights on. He followed alongside the vehicle which continued to drive without headlights and finally stopped it at the intersection of E. Grand and South Border Street.
Upon speaking to the driver, identified as Catlett, Plummer noted a smell of marijuana and that Catlett was "moving about the vehicle in a quick, nervous manner." When asked, Catlett denied there were any drugs in the car and Plummer noted the front seat passenger, identified as Furr, avoided eye contact with him.
Plummer had Catlett exit the car and asked if he could check her for weapons or illegal items. She consented and he allegedly found a plastic baggie in her pocket which contained scraps of paper, a cut straw and smaller baggies. Catlett stated the bag was not hers and "someone else put it there."
Inside the scraps of paper was what appeared to be meth and the bags and straw had meth residue. Catlett was taken into custody and officers spoke to Furr who stated if there was anything illegal in the car "it would be in the console and it would be ICE," a common term for meth. A zippered bag was found containing a glass pipe, a bag with meth and Q-tips.
In the driver's seat, officers found a plastic container with additional scraps of paper containing meth and in a purse behind the driver's seat they found a similar plastic container also holding baggies and scraps of paper with meth.
Furr later gave a statement that he last used meth around 11 p.m. Saturday with Catlett before they went to the hospital to see Catlett's brother. He reportedly admitted there was a bag in the glove box with another pipe and "meth shake."
At the jail, Catlett reportedly submitted to field sobriety tests and failed three. She also submitted to a breath test, but failed to provide a sufficient sample for testing. After being read her rights, Catlett made a statement that if she "pops hot" it was because her brother "fed her a sandwich contaminated with meth."
When asked if her brother did this often, she said yes and that she thought he had put meth in her drink while she was visiting him at the hospital. She said she felt "like she does when she used to use meth." Officers noted Catlett had track marks on her left arm consistent with IV usage and damage to her teeth consistent with "frequent narcotics usage."
Furr had pleaded guilty May 9, 2017, in Garland County Circuit Court to felony counts of possession of a controlled substance, meth, and possession of drug paraphernalia and was sentenced to three years' probation.
Local on 10/08/2019