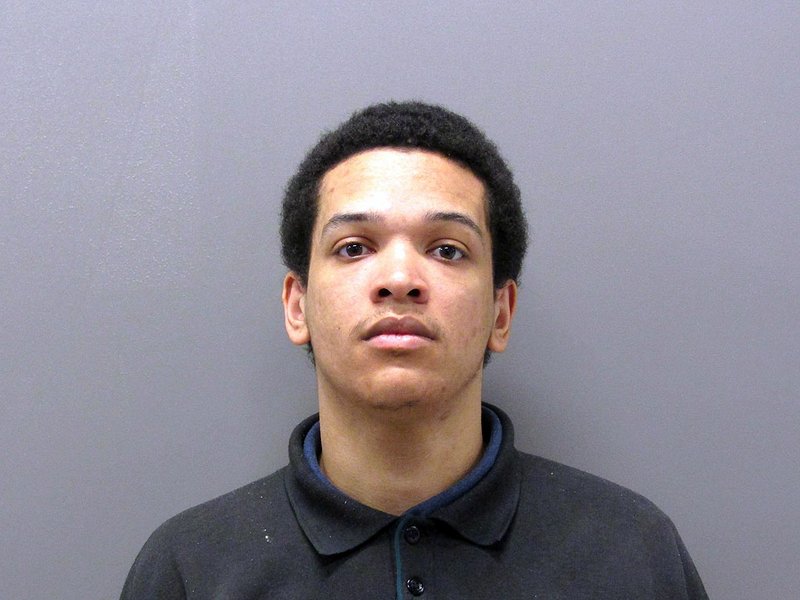 Rayson Edward Clayton - Submitted photo
Prosecutors waived the death penalty Monday in the capital murder case of a local man arrested early last year for allegedly starting an apartment building fire that claimed the life of another man.
Rayson Edward Clayton, 24, who has remained in custody under $1 million bond since his arrest March 29, 2018, was ruled fit to proceed during Monday's hearing in Garland County Circuit Court stemming from a mental evaluation ordered on Sept. 7, 2018. A disposition hearing in the case is now set for Nov. 18.
If convicted, Clayton could now face life in prison on both the capital murder charge and an additional felony charge of arson involving damages in excess of $100,000 for the March 27, 2018, fire at Polo Run Apartments, 126 Manor Lane, that caused the death of Gillibando Arellano, 48, a resident of the apartments.
A gag order limiting pretrial publicity in the case was issued May 28, 2018, by Judge John Homer Wright and the findings of the mental evaluation, which were released April 26, were filed under seal. Clayton's attorneys had initially filed an objection to the findings of the report but withdrew the objection on Monday.
Clayton has a documented history of mental issues following a series of arrests on misdemeanor drug charges. Court records show that, on Feb. 23, 2015, Dayspring Behavioral Health Services in Hot Springs recommended that Clayton be committed, noting he was "extremely mentally ill."
On March 6, 2015, Clayton's mother filed a petition to involuntarily admit Clayton to a facility to be treated for mental illness. In her petition, she stated Clayton had threatened to kill her, himself and "others around him." She said he told her he would "kill black people" and noted he was "talking to himself" and "hearing voices" and refused to take his medications.
A mental evaluation hearing was held March 9, 2015, and a commitment hearing scheduled, but it was canceled four days later and his mother withdrew the petition on March 17, 2015, and the case was closed.
On March 20, 2015, he was arrested for two counts of misdemeanor assault on a family or household member which he pleaded no contest to on Nov. 5, 2015, and was sentenced to 90 days in jail.
According to court documents, Clayton's mother called the court clerk regarding the charges against Clayton, noting she was the victim in one of the cases and wanted to drop the charges because her son "didn't mean to do it."
She stated her son was mentally ill and "didn't need to be in jail." She said he "needs help" and "just needs his medicine," noting, "When (Clayton) is on his meds he is the most loving son a mother could have."
According to the probable cause affidavit on Clayton's arrest on the murder and arson charges, the fire began in a common area on the first floor of the apartments shortly after Clayton's aunt, who had kicked him out of her first-floor apartment the day before, declined to let him back inside to pick up his belongings.
An acquaintance of Clayton's who was with him told Hot Springs police he heard Clayton threaten to "burn the place down" a few minutes before the fire started. Investigators believe the fire started with a sofa in the common area near where Clayton had been standing.
Police said there is no relation between Clayton and Arellano, who was identified April 5, 2018, through DNA testing. It is believed Arellano lived on the second floor and was overcome by toxic fumes as he tried to escape down the stairs.
Wright issued a court order on Feb. 14 indicating Clayton could be forcibly medicated if necessary during court proceedings. Clayton had filed a motion on his own behalf on Aug. 21 to have his bond lowered to $100,000, but as of Tuesday he was still being held on a $1 million bond.
Local on 10/09/2019
Print Headline: State waives death penalty in fatal apartment fire
Sponsor Content
Comments