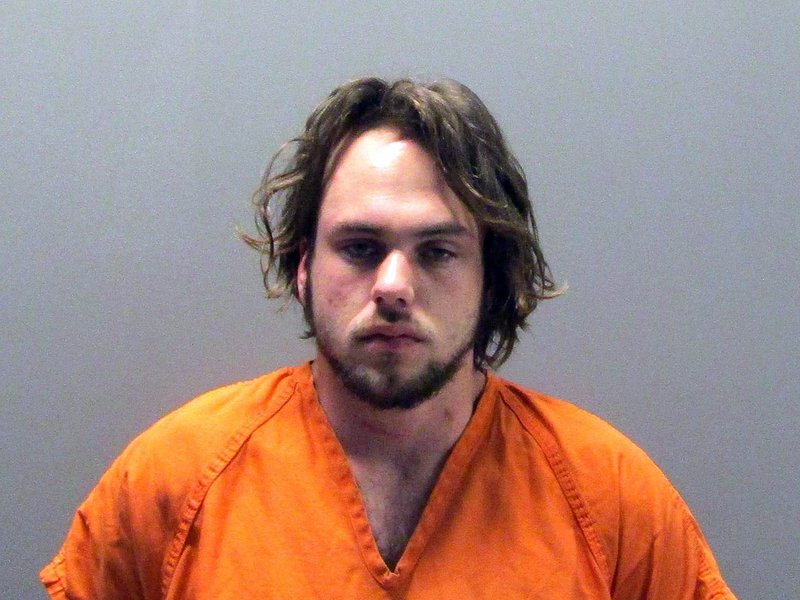 Austin Michael Spencer - Submitted photo
A local man pleaded guilty to felony and misdemeanor charges Monday for attacking and injuring two Hot Springs police officers earlier this year and was sentenced to six years' probation.
Austin Michael Spencer, 23, who was set to stand trial Dec. 3, pleaded guilty in Garland County Circuit Court to two felony counts of second-degree battery, punishable by up to six years in prison, and two misdemeanor counts of resisting arrest, punishable by up to one year in jail. In addition to probation, he was fined $1,750 and ordered to pay $420 in court costs.
According to the probable cause affidavit, on March 21, shortly before 7 p.m., Hot Springs police Cpl. W.K. Franklin and Officer 1st Class Shannon Steed went to Spencer's residence on West St. Louis St. regarding a disturbance call.
Spencer became "very agitated" and began cursing and yelling at the officers when they arrived. A computer check showed Spencer had warrants for failure to appear and failure to comply.
Franklin said he was trying to inform Spencer he was being detained on the warrants when he began to fight and pulled Steed into a brick wall and air conditioning unit, injuring her left shoulder.
After a struggle, the officers were able to get Spencer in handcuffs and began escorting him to a police unit. At one point, Spencer spat in Steed's face and then jumped up and grabbed her shirt and body camera, pulling Steed and Franklin down onto the gravel and concrete driveway.
The affidavit notes Steed's left shoulder and Franklin's left knee slammed into the gravel and Spencer continued to resist until other officers arrived and helped get him into the back of a unit.
Franklin had sharp pain in his knee and Steed had pain in her shoulder and both were later treated in the emergency room at CHI St. Vincent Hot Springs for their injuries.
Spencer was initially held on a $20,000 bond and pleaded not guilty to the charges on June 3. He had remained in custody until Monday's hearing.
Local on 10/15/2019
Print Headline: Local man pleads guilty to felony battery for attacking two police officers in March
Sponsor Content
Comments