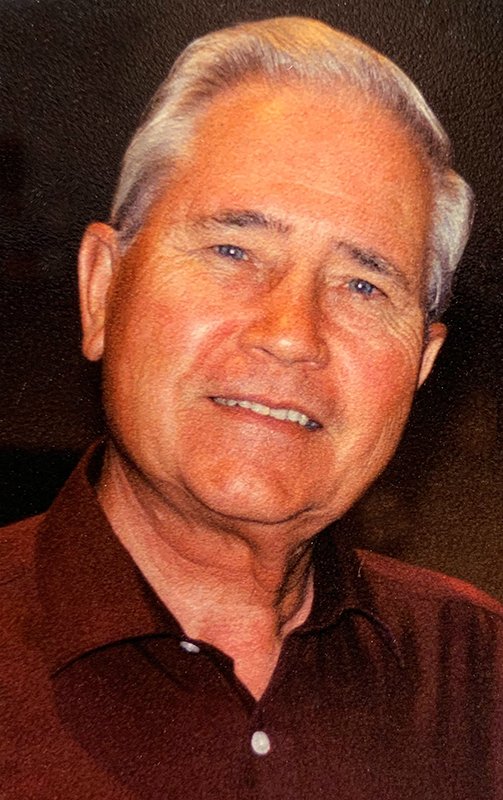 Charles Thurman Braughton, of Hot Springs, Ark., passed away to begin a new life in eternity on Oct. 15, 2019, at the age of 87. His last days were spent in the company of loving family and dear friends.
Thurman was born Aug. 29, 1932, to Virgil and Nora Lee (Scroggins) in Altus, Okla., where the family lived until moving to Hot Springs, Ark., in 1937. In Hot Springs, Thurman grew up alongside his three brothers, Harold, Roy and Bill. With the witness, help and encouragement of his mother, Thurman trusted Jesus Christ as his personal savior at the age of 11 and was baptized two weeks later into Park Place Baptist Church by Pastor J.F. Queen. Thurman graduated from Hot Springs Central High School in 1952 and went on to Ouachita Baptist College, graduating in 1956 with a Bachelor of Music.
In 1956, Thurman was commissioned as second lieutenant, U.S. Army Reserves, and graduated the Infantry Officer Leadership Course in Fort Benning, Ga., in 1959, serving as cadre officer, training recruits from 1959 to 1960. He finished his reserve service as first lieutenant in 1967.
In 1957, Thurman married the love of his life, Kathleen (Kathie) Blount. Thurman and Kathie enjoyed 62 years of happy marriage, with 30 of those years spent together in service as missionaries. They were blessed with four children: Joel, Dan, Carol Ruth and Sam.
Upon retiring from the International Mission Board in May of 1998, Thurman and Kathie returned to Arkansas, where Thurman worked with the Missions Ministries Team of the Arkansas Baptist State Convention in New Church Starts and Language Missions from 1998 to 2000. He also served Friendship International as a visitor contact. Additionally, he dedicated much love and time in "retirement" to pastoring, preaching and music ministry at his home church, Park Place Baptist in Hot Springs.
Thurman and Kathie's Hot Springs home in their retirement years, deemed "The Rocky Retreat -- Jesus is my ROCK," was location for many happy gatherings of family and friends from near and far. There, Thurman's love of the Arkansas outdoors was applied to cultivating a much appreciated and well shared retreat at the base of a mountain, complete with towering trees, a pond and a seasonal waterfall that thrilled everyone who saw it. Thurman enjoyed taking his grandchildren on treks through the woods and up the mountain, as well as sitting on the front porch to enjoy telling stories.
Preceding Thurman in death and welcoming him Home are his parents; his brothers, Harold and Roy; and his son, Dan.
Those left to cherish Thurman's memory and carry on his legacy are his wife, Kathie, of Benton, Ark.; son, Joel Braughton, of Hot Springs, Ark.; daughter, Carol Ruth Duncan, of Benton, Ark.; and son, Sam Braughton, of Lewisville, Texas; "in-loves": Tanni Braughton, Royce Duncan, Paula Braughton and Melissa Braughton; and his brother, Bill Braughton and wife Sherrie, of Hot Springs. Fondly remembering their grandfather as "Grandy" are eight grandchildren: Bryn, Micah, Jacob, Caleb, Benjamin, Nathan, Abbie and Aaron; and three great-grandchildren: Duncan Adams, Micheala Kinder and Acacia Braughton.
Services to be held at 2 p.m. Saturday in the Davis-Smith Funeral Home chapel, Hot Springs, Pastor Coy Sample, childhood and lifelong friend of Thurman, officiating.
Visitation will be 1 p.m. Saturday at the funeral home, until service time.
Interment will be at Memorial Gardens following the service.
The family requests that in lieu of flowers, Thurman be remembered through memorials in his memory to the International Mission Board, 3806 Monument Ave., Richmond, VA 23230.
Guest registry is at http://www.davis-smith.com.
Obits on 10/18/2019
Print Headline: Charles T. Braughton
Sponsor Content
Comments