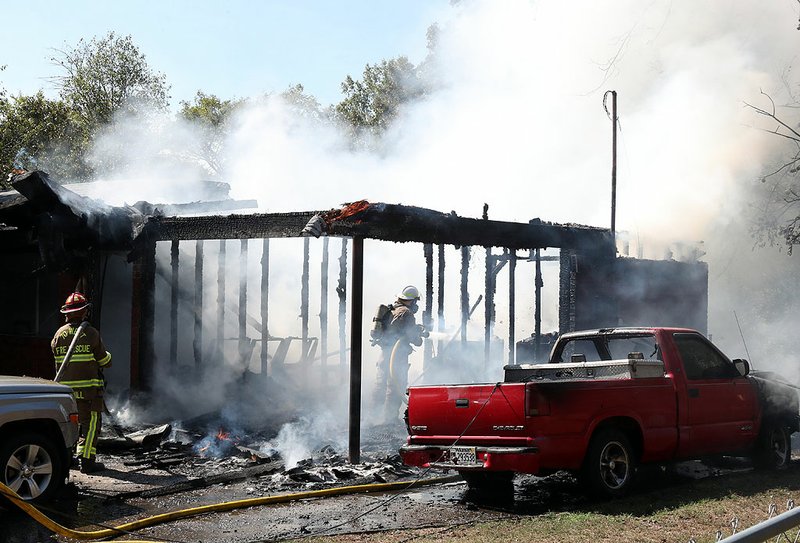 Firefighters from 70 West Fire Department battle a fire at 112 Mossyrock St. on Thursday. - Photo and video by Richard Rasmussen of The Sentinel-Record
A home and two vehicles were damaged by fire Thursday afternoon on Mossyrock Street, according to 70 West Fire Chief Autumn Carlisle.
Firefighters from 70 West Fire Department who were dispatched at 12:06 p.m. Thursday to 112 Mossyrock St. reported flames were through the roof and had engulfed about half the single-story home when they arrived. Two vehicles also sustained damage.
Nine personnel from 70 West and seven personnel from Piney Fire Department were able to quickly get the fire knocked down and extinguished, Carlisle said.
There were no injuries and the home was unoccupied at the time; the homeowner arrived home to find there was a fire, she said.
The Garland County Chapter of the American Red Cross was contacted to provide assistance and firefighters were able to salvage a "considerable number of items for the owner," she said, adding that the exact cause of the fire is unknown at this time.
Local on 10/18/2019
Print Headline: Fire damages home
Sponsor Content
Comments