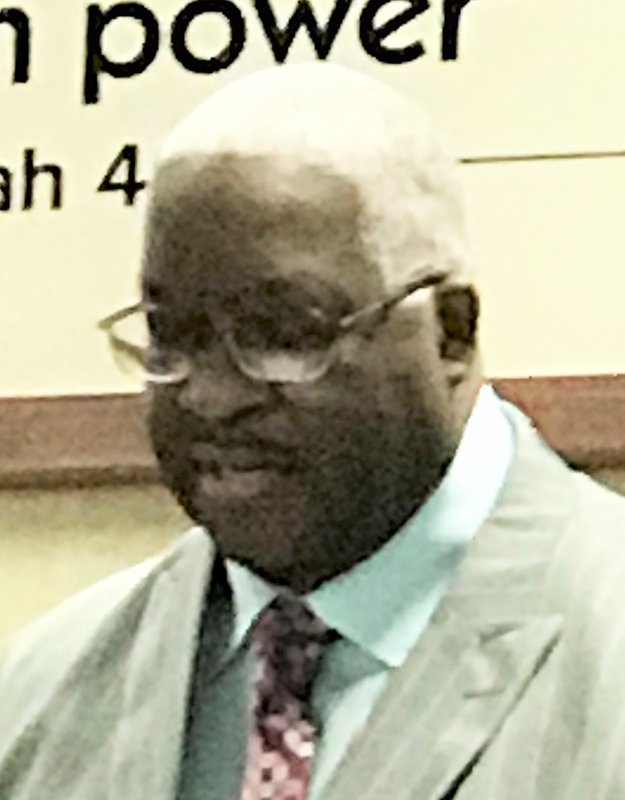 Jonathan Carmichael Smith, age 61, of Hot Springs, passed away Thursday, Oct. 10, 2019.
He was born Feb. 16, 1958, in Memphis, Tenn., to Nathaniel and Clarine Crawford Smith. His father preceded him in death, as well as two infant siblings, Rodney and Deborah. Jonathan grew up in Menlo Park, Calif., and he was a 1977 graduate of San Carlos High School. He retired from Amalgamated Transit Union. He was one of Jehovah's Witnesses since 1974, where he served as a licensed elder. He also served in many other capacities. Jonathan was a noted speaker. His message entitled, "The Resurrection -- Victory over Death," can be viewed at https://www.youtube.com/watch?v=_NkbSElFUJ8. Jonathan loved to raise salt water fish, listening to good music, especially Sam Cook. He also loved the ocean and people.
He will be missed by his wife of 21 years, Kimbell Smith, of Hot Springs; his mother, Clarine Richards, of Hot Springs; siblings, Jeffrey Crawford, of East Palo Alto, Calif., Gwen Crawford, of Santa Clara, Calif., and Carl Smith, of Sacramento, Calif.; a host of aunts, uncles, nieces, nephews and extended family and friends.
A memorial service will be held Saturday, Oct. 19, 2019, time and place to be announced.
In lieu of flowers, memorials are requested to JW.org.
Guest registry is at http://www.carriganmemorial.com. Arrangements are entrusted to Carrigan Memorial Funeral Services.
Obits on 10/18/2019
Print Headline: Jonathan C. Smith
Sponsor Content
Comments