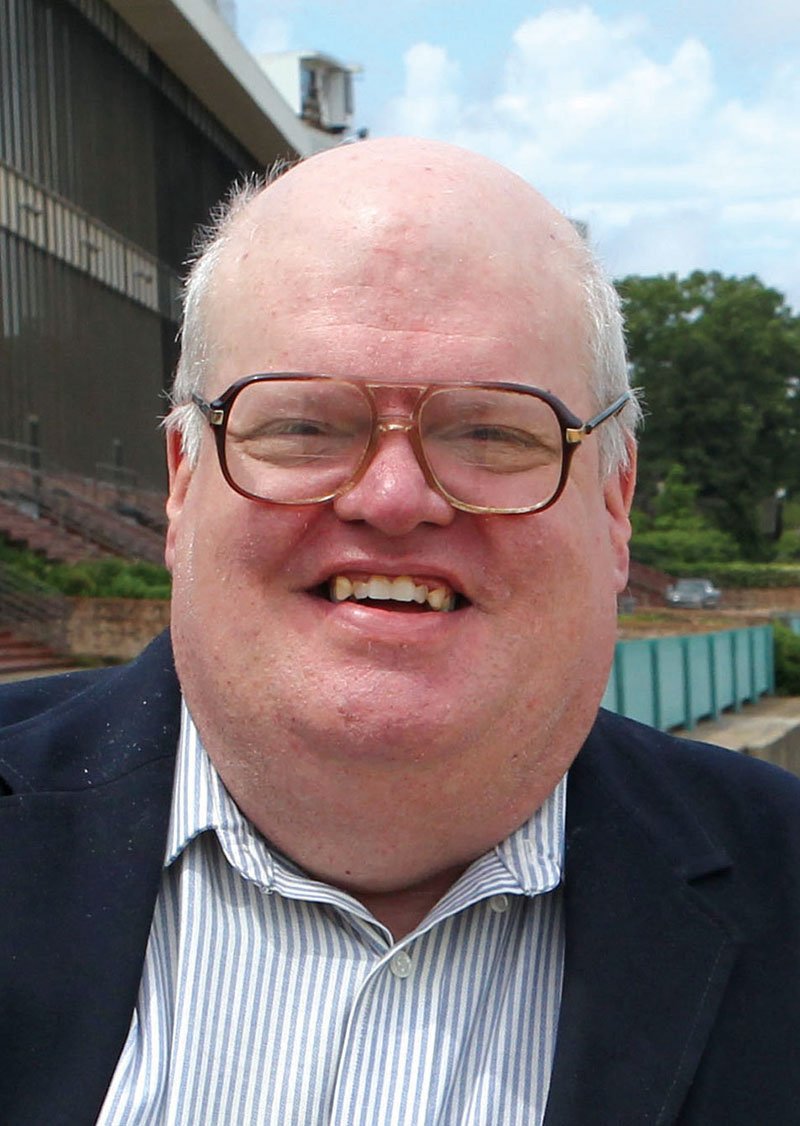 - Photo by Submitted photo
Someone posted a graphic Saturday after the massacre in Fayetteville that showed how historically bad Razorback football has become.
A 51-10 beatdown by Auburn drops Chad Morris, with an 0-12 record, into a fourth-place tie for most consecutive Southeastern Conference losses to begin a coaching tenure. That roll call includes three Vanderbilt coaches and one Tommy O'Boyle when Tulane was an SEC member.
Morris' .211 overall record on 4-15 at Arkansas is worse than that of Razorback predecessors John L. Smith (4-8, .333), Otis Douglas (9-21, .300), George Cole (3-7, .300) and John Tomlin (2-7, .222). Except for Cole in baseball, none of these guys has had a UA playing field named in his honor recently.
Morris last year presided over the first 10-loss season by a Razorback football team since the program's founding in 1894. Don't look now, but November home games against Mississippi State and Western Kentucky appear the only winnable dates left for this 2-5 team, which also faces Alabama and LSU, the nation's No. 1 and 2 squads.
As for Auburn, Gus Malzahn need never second-guess himself for leaving his home state over some power plays within the UA athletic department while this program was still winning at a high level.
An Arkansas native, Malzahn might be UA's head coach now had he received better treatment from higher-ups while on Houston Nutt's 2006 staff. Arkansas, it can be said, did not act in good faith when it brought Malzahn over from Springdale along with some top players from one of the best Arkansas high-school teams ever.
An offensive coordinator whose advice was increasingly ignored, Malzahn bolted after one year for a similar job at Tulsa and later to Auburn, where he returned as head coach after a 2012 apprenticeship at Arkansas State.
Whether Malzahn played mind games with Arkansas, then trying to replace Bret Bielema, before a payhike from Auburn after beating Alabama for the second time is immaterial. Give Malzahn credit at least for recognizing that, even if in Alabama's shadow, a coach can win big more readily at Auburn then at Arkansas. The facilities are so good, the fan base so dialed in and the tradition so rich that Auburn pays top dollar and demands excellence.
Comparing the two schools on a fundamental level, Auburn can carry a weak coach (Malzahn is anything but that) and Arkansas cannot.
Auburn, with Malzahn calling offensive players for Heisman Trophy winner Cam Newton, won college football's 2010 national championship under Gene Chizik, who replaced Tommy Tuberville after a two-year record of 5-19 (2-14 Big 12) at Iowa State. (Many in the Arkansas media considered Tuberville, then at Ole Miss, an obvious choice to replace the fired Danny Ford in 1997 when Houston Nutt got the job. Auburn basically said good riddance to Tuberville, whose teams once beat Alabama six years in a row -- read that sentence again carefully.)
More than ever, a premium exists upon quality coaching at Arkansas. Razorback football teams in particular have thrived mainly with dynamic coaches grooming overachievers, many of whom were not highly recruited. (Frank Broyles, as athletic director, deviated from this hiring policy only when Ken Hatfield skipped town weeks before signing date in 1990 and offensive aide Jack Crowe was the most able replacement.)
This extends to recruiting with Arkansas, a small state, not producing enough blue-chip recruits to survive on homegrown talent. On this point alone, old-time Razorbacks were skeptical about UA leaving the Southwest Conference for the SEC in the early 1990s; how could the Hogs hope to compete in the stronger league with its Texas recruiting base -- a major component of Broyles' sweeping UA success -- compromised?
Even if only its third choice to replace Bielema (behind Malzahn and Mike Norvell, who stayed at Memphis), Morris had a thing or two going for him when he took the Arkansas job. He had coached in Texas, both on high school and college levels, and Texas high-school coaches, everything else being equal, will not let one of their own fail.
Morris' recruiting efforts at UA were deemed successful before ever coaching a game. The rebuild might not be immediate, but Morris had steered SMU, long on a poverty level, to 7-4 in three years. Besides, calling plays at Clemson, he had "saved Dabo Swinney's job" at a school that has won two of the last three national titles.
Morris' honeymoon period at Arkansas, if he ever had one, ended with a September 2018 home loss to North Texas State. An early-season defeat to San Jose State this year represented another low moment. Then came a road game against Kentucky, which ran the Hogs ragged with a wide receiver converted into a quarterback.
The Auburn game Saturday was especially grim, and not just because Malzahn was involved. Morris' curious handling of quarterbacks came under question when Ben Hicks, the first-game starter, went the distance: 19 of 39 with a touchdown but also an interception and three sacks. The only other Razorback to get his name in the passing stats was Sam Loy with a fake punt so spectacularly botched that it became a staple on highlight shows across the country.
Auburn, by 298-234, gained more yards rushing than Arkansas totaled. One of the knocks Arkansas people lodged against Malzahn long ago was that the coach's offense was too radical to work in the SEC. "High school," he was called derisively. You'll have a time convincing Razorback Nation now that Chad Morris belongs anywhere but under Friday-night lights.
Sports on 10/21/2019
Print Headline: Lowest level yet for Hogs under Morris
Sponsor Content
Comments