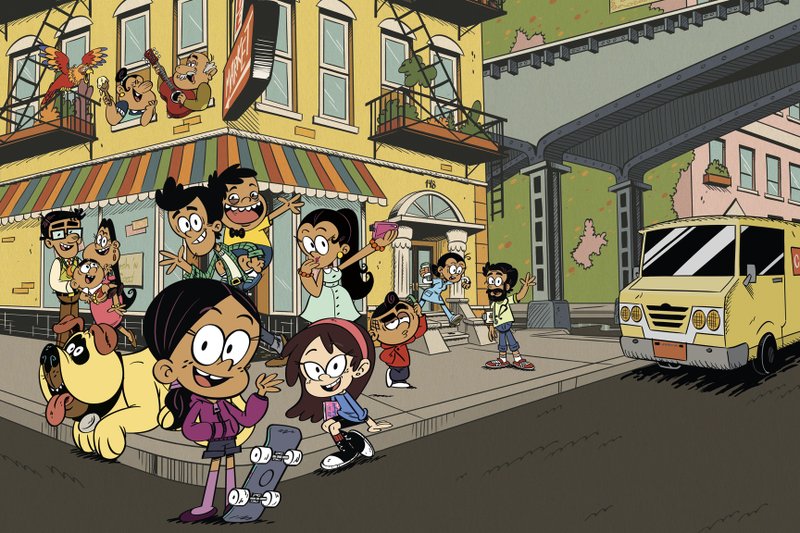 This image released by Nickelodeon shows a scene from the animated series "The Casagrandes," featuring a multigenerational Mexican American family. In this series, Ronnie Anne, her older brother and single mother, leave the suburbs to move in with their large family in the fictional Great Lake City. The apartment is located above The Casagrandes bodega, owned by grandpa, and next to an elevated subway track. (Nickelodeon via AP)
'The Casagrandes' extols Mexican American life
ALBUQUERQUE, N.M. -- "The Casagrandes," Nickelodeon's new original animated series that centers around an 11-year-old girl trying to survive a big city, is one of the first cartoons in the U.S. to feature a multigenerational Mexican American family.
The long-awaited spin-off from the network's popular animation series, "The Loud House," premiered Monday and comes as more networks are taking chances on Latino-themed shows.
In this series, Ronnie Anne and her family -- an older brother and single mother -- leave the suburbs to move in with their large family in the fictional Great Lake City. The apartment is located above The Casagrandes bodega, owned by Ronnie Anne's grandpa, and in front of a subway track.
The skateboarding Ronnie Anne works to adjust to her new surroundings while shunning a female cousin's attempt to dress up with urban style and making new friends in a multicultural city.
Entertainment on 10/21/2019
Print Headline: 'The Casagrandes' extols Mexican American life via animation
Sponsor Content
Comments