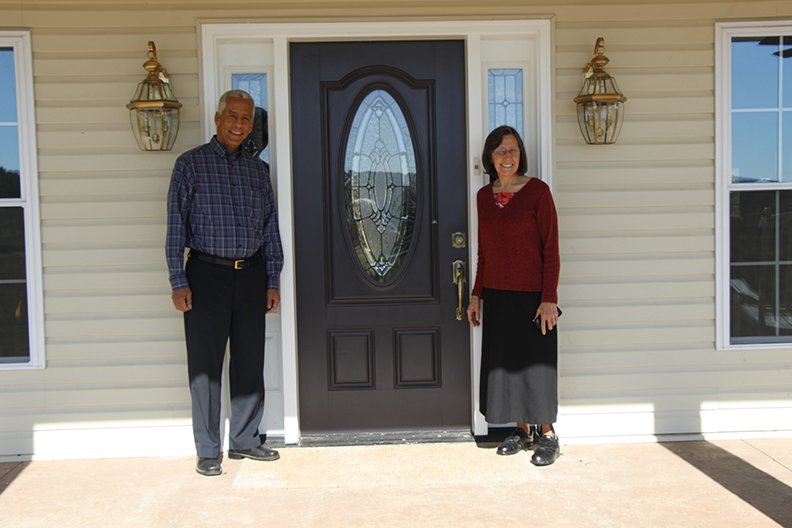 Submitted photo OUACHITA LIVING: Drs. Carlos and Kathryn Irizarry of Ouachita Healthy Living.
Ouachita Healthy Living is a seven-day live-in session in a rural homelike setting. Pasture, pond, and tree-covered hills provide the scenery.
Not many years in the past, the understanding of causes for so many common chronic diseases was not well defined. "Today, we have clear evidence of the strong link to multiple harmful lifestyle factors," Ouachita Healthy Living said in a news release.
The participants at Ouachita Healthy Living live a well-rounded healthy lifestyle during the one-week session while learning the underlying science behind each health modality and getting hands-on experience.
A variety of staff members work with the directors, Drs. Carlos and Kathryn Irizarry, to provide an interesting and solid education in the various lifestyle matters. Each participant receives an individualized counseling session with the dietitian and physicians during their stay.
"Whether one has a chronic disease such as hypertension, heart disease, diabetes, overweight, etc., or simply wants to learn a healthier way of life to prevent the occurrence of such diseases, we invite you to participate in the upcoming session, Oct. 13-20," the release said.
Visit http://www.ohhealth.org or call 318-426-1843 for more information.
Business on 09/16/2019
Print Headline: Ouachita Healthy Living session set for October
Sponsor Content
Comments