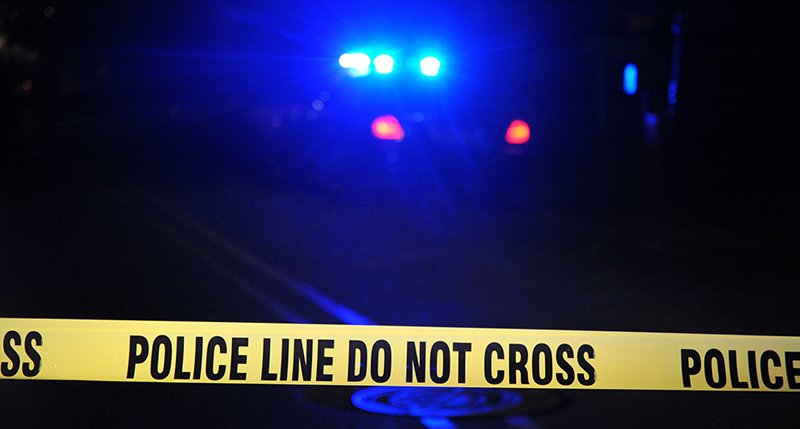 File photo - Photo by The Sentinel-Record/File photo
A Royal man reportedly impaired after inhaling air duster was arrested Sunday night on felony fleeing and assault charges after allegedly nearly running over a Hot Springs police officer.
Mark Christopher Willis, 36, who lists a Daisy Hill Circle address, was taken into custody shortly before 8 p.m. and charged with felony counts of aggravated assault on a law enforcement officer and fleeing, each punishable by up to six years in prison, and misdemeanor counts of driving while intoxicated, second offense, careless and prohibited driving and no liability insurance.
Willis was later released on a $6,500 bond and is set to appear June 9 in Garland County District Court.
According to the probable cause affidavit released Tuesday, shortly after 7:30 p.m. Sunday, Officer Jamie Ugartechea responded to the 800 block of Spring Street for a welfare check.
Upon arrival, he saw a gold Nissan Maxima stopped in the roadway at the corner of Spring and Locust streets and noted the driver, later identified as Willis, was leaned back in the driver's seat with his eyes closed and his head moving around.
The car was still running and in gear and the officer noted Willis opened his eyes but "seemed to be having trouble staying awake." Ugartechea "gave him a loud verbal command" to put the car in park and shut the engine off and Willis initially put it in park, but then put it back in gear and "turned the vehicle toward" the officer and fled west on Spring.
Ugartechea said, "I had to push myself away from the car to avoid being struck" and Willis' actions "created an extreme danger of severe injury or death to myself." Ugartechea and Officer Richard Davis followed Willis to the 700 block of Spring where he pulled in and stopped.
Ugartechea ordered Willis out of the car at gunpoint and had him get on the ground where he was taken into custody without further incident. During an inventory of the car, officers found two cans of air duster, one of which "still had ice around it, indicating recent usage."
Officer 1st Class Taylor Gates, a drug recognition expert, responded to the scene and later reportedly determined Willis was under the influence of an inhalant and "unable to operate a vehicle safely." He submitted to a Breathalyzer test at the detention center which showed his blood alcohol content was zero percent.
A computer check showed Willis was previously convicted of DWI, drugs, on June 19, 2019.
Local on 04/29/2020
Print Headline: Man intoxicated from inhaling duster charged with assaulting police, fleeing
Sponsor Content
Comments