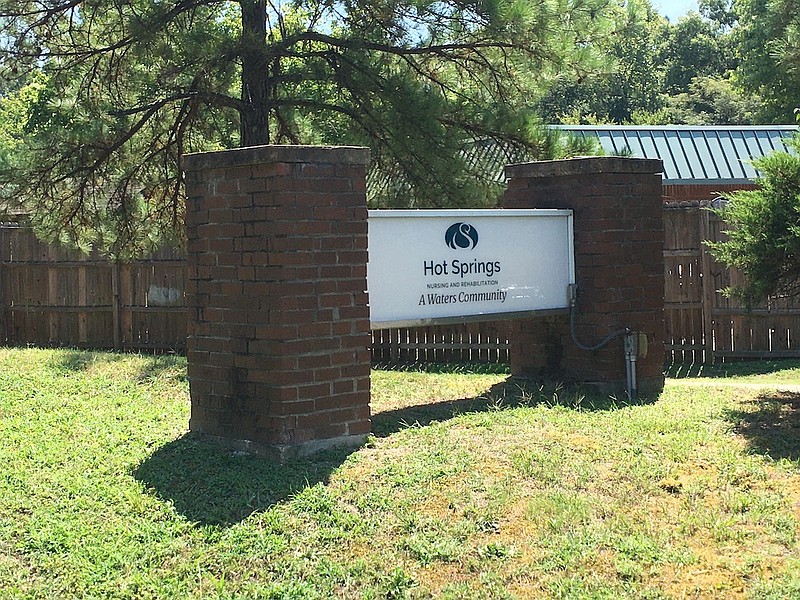 Ten resident deaths have been reported at Hot Springs Nursing and Rehabilitation — A Waters Community, 552 Golf Links Road. - Photo by Richard Rasmussen of The Sentinel-Record
Wednesday's Arkansas Department of Health nursing homes and congregate settings report listed 10 resident deaths at Hot Springs Nursing and Rehabilitation -- A Waters Community, 552 Golf Links Road.
The Health Department said Thursday that the facility reported the deaths, which may not be reflected in Garland County's death numbers for a few days. The Health Department website listed eight COVID-19 deaths for the county Wednesday.
The facility declined to comment when contacted Thursday, telling the newspaper that any comment would have to come from the company's legal department. According to the Centers for Medicare and Medicaid Services nursing home database, Infinity Health Care Management of Illinois and Strawberry Fields Real Estate Investment Trust of Indiana acquired the 152-bed facility in January 2019.
The Hot Springs facility had an above-average staffing rating but a health inspection rating classified as much below average.
The group also owns the Waters of White Hall, the Jefferson County nursing home where 16 residents deaths from COVID-19 have been reported. According to news reports, the group acquired the Hot Springs and Jefferson County nursing homes from the Skyline Group in late 2018. Earlier that year, the state took over more than 20 nursing homes operated by Skyline after the New Jersey-based group claimed financial insolvency.
The Hot Springs nursing home first showed up on the Health Department's congregate settings report last month, with 17 infected residents and 14 infected staff. Wednesday's report listed 66 infected residents and 31 infected staff.
Sponsor Content
Comments