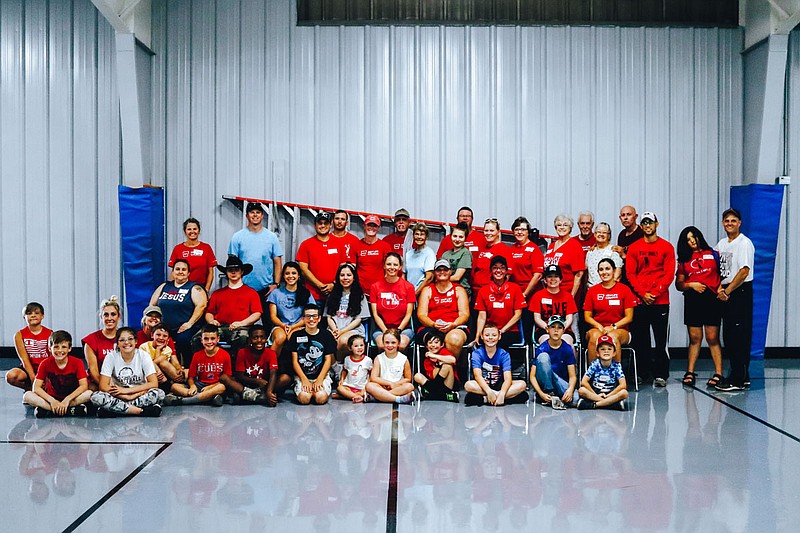 New Life Church and Gospel Light Church teamed up on Saturday, July 11, for City Serve Day, to serve the Compact/Hillcrest campus with painting and landscaping needs. Lowe's and Lake Hamilton Garden Center provided the necessary supplies. - Submitted photo
Holy Ghost Headquarters
celebrates anniversary
Holy Ghost Headquarters will present a Youth Pastoral Anniversary beginning at 11 a.m. Sunday.
The theme will be "A Purposed Life: Jeremiah" and the guest speaker will be Sister Angelica Crockett.
Richens to present
Parkinson's awareness
On Sunday, Misty Richens, wellness director at Good Samaritan Fit for Life, Therapy & Wellness Center, will address UUVC's online Insight Service, which can be accessed through the church's website, http://www.uuvc.org, by clicking the "messages and sermons" link.
Richens will "share the importance of exercise for general health benefits and specifics about her work with persons diagnosed with Parkinson's," a news release said.
"I am so excited about the Rock Steady Boxing Program and the positive effect it has had on the boxers I'm privileged to work with. Parkinson's awareness through movement and boxing is my passion! My other passion is my family, extended family (Clients) that I'm blessed to help and Health and Fitness," she said.
Richens has been a certified personal trainer for over 25 years, is certified in Pilates, group exercise, exercise therapy and is a certified Rock Steady boxing coach for boxers with Parkinson's disease. She lives in the area with her husband, seven children and 11 grandkids.
Misty Richens - Submitted photo
Sponsor Content
Comments