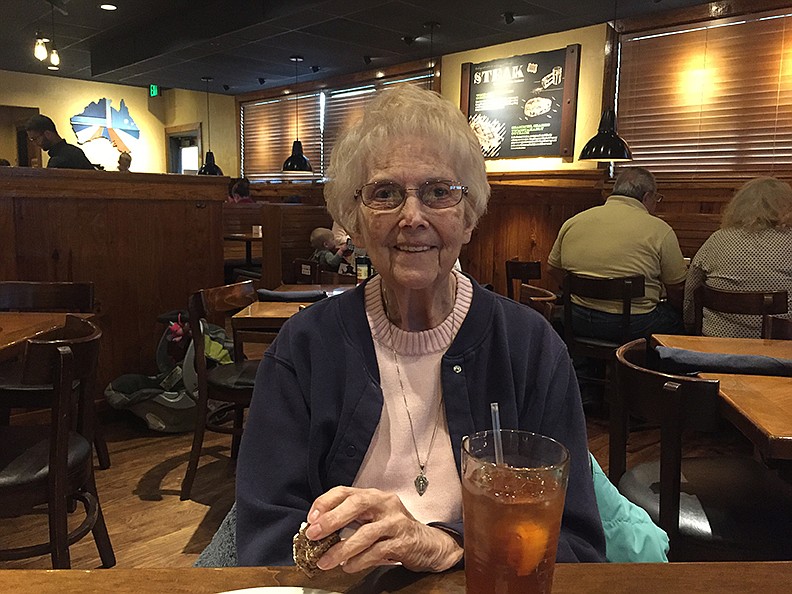 Millie Connell - Submitted photo
Millie Connell passed away peacefully on Saturday, Aug. 8, 2020. She was born in Darby, Pa., on August 27, 1935. She was 84.
Millie was preceded in death by her husband Jack. She was a proud mother of four sons: Father John Connell, of Springdale, Ark., Kevin (Rene) Connell, of Dahlonega, Ga., Dennis (Jackie) Connell of Aurora, Colo., and Michael Connell, of Springdale, Ark., and one daughter, Anne (Steve) McCallum, of Hot Springs. She had 10 grandchildren and 14 great-grandchildren. She is also survived by 2 sisters, Micki Ideo (Russ) of Bowie, Md., and Margaret Ann (Jerry) Copple, of Pittsburgh, Pa.
Millie loved flowers, gardening and cross-stitching. She was devoted wife and mother, and loved her grandchildren. She was a devoted Catholic and a member of St. John Catholic Church in Hot Springs.
Due to the current pandemic, there will be no Funeral Mass or burial at this time. In lieu of flowers, memorials can be made to St. Raphael Catholic Church Building Fund at 1386 S West End St, Springdale, AR 72764
Guests may register at www.grossfuneralhome.com
Sponsor Content
Comments