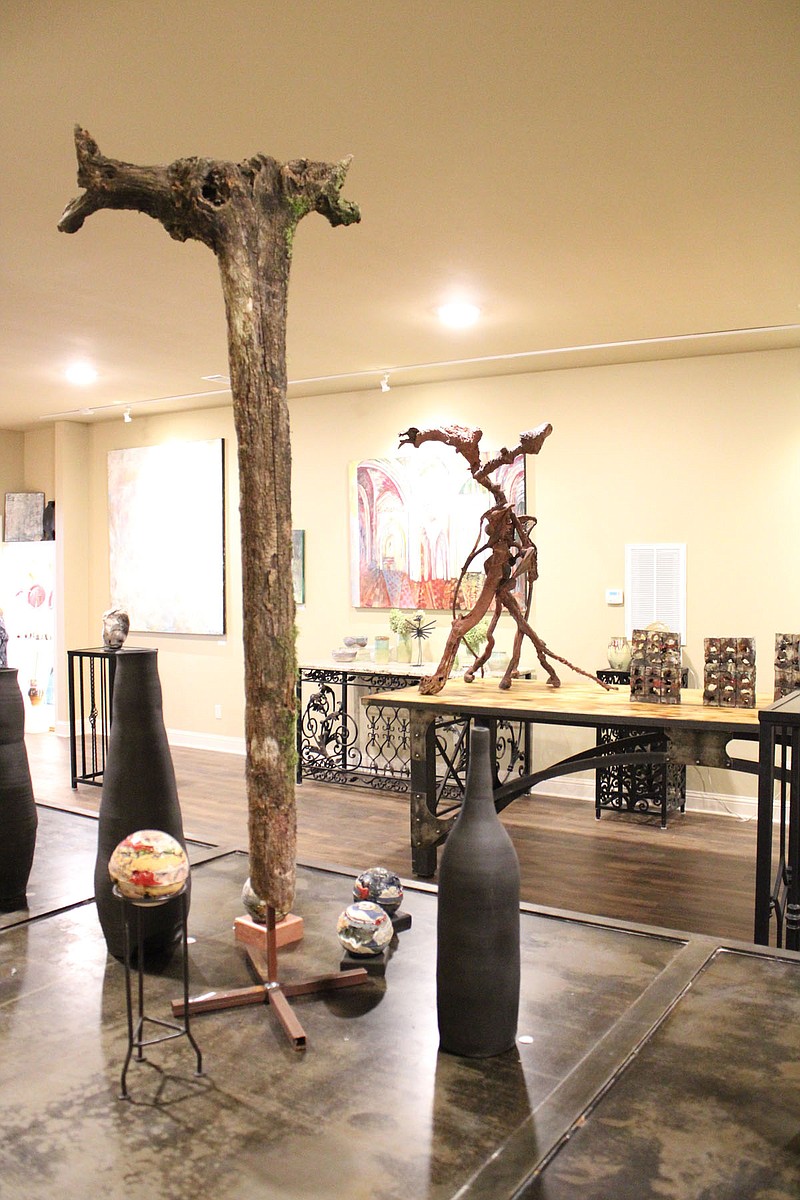 Blue Waters Fine Art & Design was forced to close its doors on its Central Avenue location due to the pandemic, but it has reopened at 430 Valley St. - Photo by Tanner Newton of The Sentinel-Record
The owner of Blue Waters Fine Art & Design hopes the "third time is the charm" after once again reopening her gallery in a new location after being forced to move due to COVID-19.
Now located at 430 Valley St., Laura Blue Waters said it's the gallery's third location in two years, noting she refused to let the gallery close its doors because "I never want to give up on my dream."
When the pandemic hit, Waters said the crowds disappeared from downtown Hot Springs and the empty sidewalks reminded her of a post-apocalyptic movie. The lack of patrons made it impossible to sustain the gallery at its downtown location.
"COVID-19 killed my business downtown," Waters said, but noted the old saying "When God closes a door, he opens a window."
The new location is in a building Waters knows well, since Lee Fields, her husband, has his company, Tri-Lakes Ornamental Iron, located there. She also already had two art studios in the building. While she enjoyed being downtown, Waters said the new location will be the permanent one for the gallery.
"I get to work next door to my husband," she said.
Prior to the gallery moving in, the space in the building was used by BP Automotive. "My new gallery was used for years to change oil in automobiles and industrial vehicles," Waters said.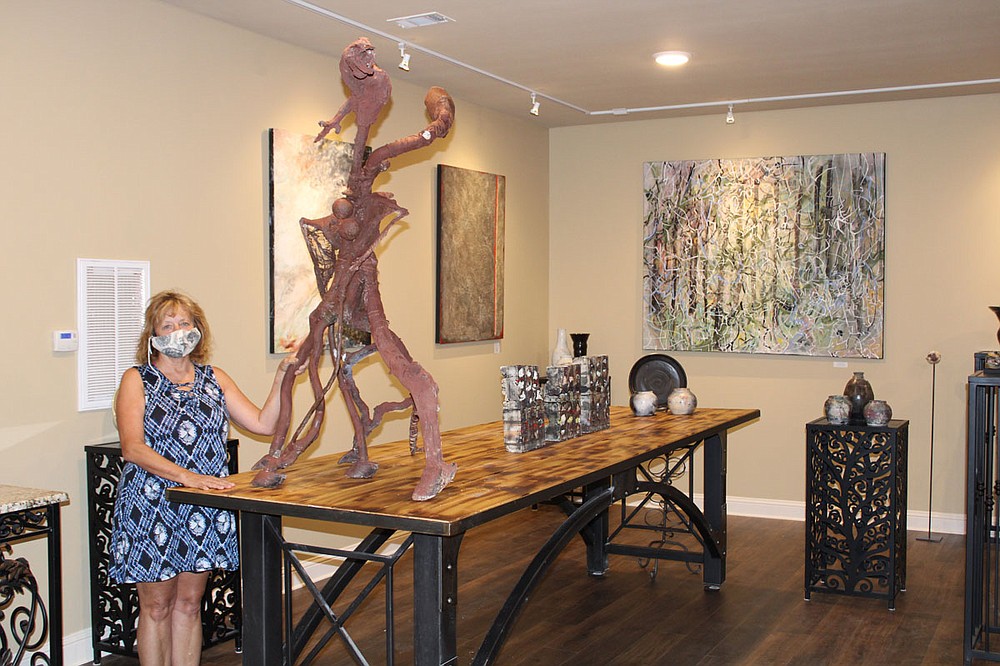 Laura Blue Waters shows artwork in her new location at 430 Valley St., the gallery's third location. - Photo by Tanner Newton of The Sentinel-Record
The gallery currently has five artists in it, including Waters, Tri-Lakes Ornamental Iron, Sara Henry, Tansill Stough and Corina Fedorowicz. She said the work by Tri-Lakes Ornamental Iron is done by her nephew, Russell Fields. The art in the gallery ranges from forged iron to porcelain to abstract paintings and ceramics.
Waters said she intends to have more artists in the gallery in the future. "I will have different artists and shows each month. I want to have some competitive themed shows to bring in new ideas and quality works," she said.
Waters also plans to start teaching art classes in the building. "I will begin teaching some small group drawing-painting workshops for adults in the near future," she said.
The new gallery opened for this month's Gallery Walk and "it went really well" with "around 40 people" attending, Waters said, noting, "It was really fun. It was just wonderful."
For the moment, other than for Gallery Walk, the gallery will be open by appointment only, Water said, but once the pandemic has ended, she said she would like to have regular store hours of operation.
The gallery is located across the street from Valley Street Skatepark.
Sponsor Content
Comments