HOT SPRINGS VILLAGE -- Lifelong Learning Institute recently began offering beginner dance classes presented by Jennifer Vaughn-Varney, founder/CEO of Diamond Dance Co. in Hot Springs.
"We wanted the students to be safe as well as having fun by having a 'distanced' dance class. It's been something Villagers have requested from LLI because dancing is a great way to keep moving and have a good time. We were lucky to get Jennifer as an instructor," LLI Director Larry Wilson said in a news release.
Onstage at the Woodlands Auditorium, where the dance class was held, taped markers on the floor indicated where students, wearing masks, could space themselves according to COVID-19 social distancing guidelines.
This is the first time Vaughn-Varney has offered classes in the Village. She said in the release that she wanted to make it more convenient for Villagers who often have to drive to Hot Springs to take classes.
During the four-week beginner's course, Varney was "encouraging to the students, saying, 'I teach to the level of the class,'" the release said. The dance moves were low impact, with warm-ups and cool-downs during the one-hour lesson.
Villager Dale Brubaker, who is active in the HSV Players, starred recently in their production of the musical "Damn Yankees." He said in the release that he took the class because he hoped to participate in other musicals with the Players and wanted to prepare himself for dance numbers.
Another Villager, Cynthia Williams, said in the release that she looked forward to signing up for more advanced levels after completing the beginner's class. "I just wanted to dance," she said.
Other dance classes will be offered soon. The Lifelong Learning Institute's website will have information on dates and specifics.
The mission of the HSV Lifelong Learning Institute is to provide informative, entertaining programs for Hot Springs Village. Visit https://www.hsvlli.org/ for more information.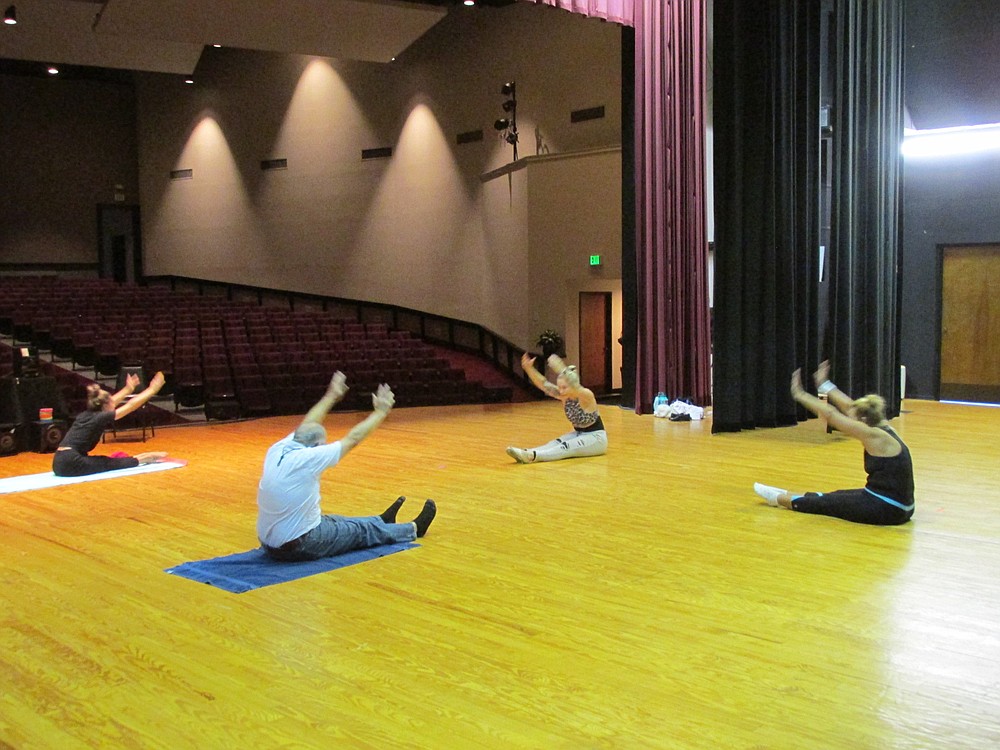 The dance class includes stretches and warm-ups. - Submitted photo
One of the beginning students, Cynthia Williams, during class. - Submitted photo