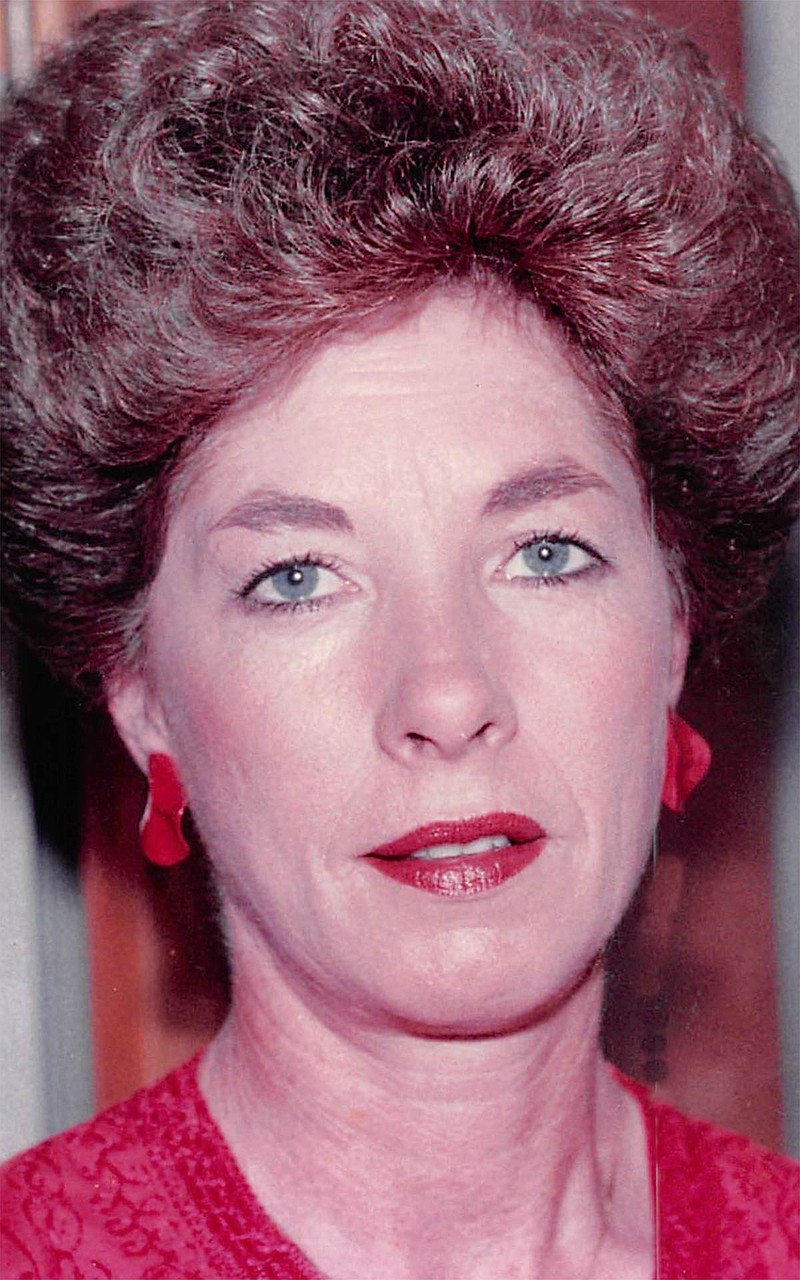 Ernestine Ware - Submitted photo
PEARCY -- Ernestine Ware, age 81, of Pearcy, passed away on Friday, Nov. 27, 2020.
She was born on April 23, 1939, in Hot Springs, the daughter of Ernest and Wanda Standiford. She is preceded in death by her parents; her parents-in-law, Ira and Edith Ware; her daughter, Elaine Spivey; her sisters, Wanda Lee Standiford and Marilynn Grantier; and her nephew, Michael Standiford.
Ernestine was the epitome of a Southern woman and the best grandmother you could ever have in life. She was the type of woman who got her hair and nails done every week, yet it was no surprise if you pulled up to her house to find her covered in grass and dirt from doing yard work all day. She was a social butterfly who never met a stranger, and the type of person who did anything and everything for everyone else before herself. She was notorious for her cakes she took to all her doctors and friends.
The only day Ernestine was ever out of reach was on Fridays, when she went to town to go shopping with her best friend. Some of her passions included: being outside, miniature poodles, tending to her home and property, socializing with friends, shopping, dining out, and of course, going to the race track. However, her greatest passion of all was her family. She loved her husband, Travis Ware, dearly and lived to care for him. She also devoted every moment she could to her grandchildren and great-grandchildren. She loved to spoil them by baking cookies, staying up late watching movies and telling make-believe stories at bedtime. She always made it a point to keep in touch with her sisters and their children, whom she adored.
She is survived by her husband, Travis Ware of Pearcy; two granddaughters, Morgan (Mike) Williams of Hot Springs and Erica (Ryan) Miller of Alexander; four great-grandchildren, Landon, Lane and Peyton Williams of Hot Springs and Emery Miller of Alexander; two sisters, Carolyn (Dale) Harrison of Bella Vista and Betty Stroope of Rogers; her sister-in-law, Eveleen Reed of Hot Springs; former son-in-law, Mitch Spivey of Hot Springs; as well as many other nieces, nephews and a great host of friends.
Memorial services will be at 10 a.m. on Wednesday, Dec. 2, 2020, in the Davis-Smith Funeral Home chapel, Hot Springs, with Brother Brent Roach officiating.
Social distancing directives will be in place, 100 or less at a time in chapel, face covering must be worn.
Guest registry is at http://www.davis-smith.com.
Sponsor Content
Comments