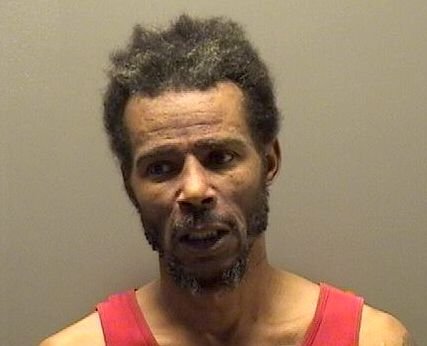 Tommy Lee Lasley Jr. - Submitted photo
A homeless man reportedly trespassing who identified himself as "God World Peace" was initially arrested Sunday morning for obstructing but was soon facing a felony charge after meth was allegedly found hidden in his shoe.
Tommy Lee Lasley Jr., 48, who lists "city streets" as his address, was taken into custody shortly before 8:30 a.m. and charged with possession of a controlled substance, meth, punishable by up to six years in prison, and a misdemeanor count of obstructing government operations, punishable by up to one year in jail.
Lasley was being held on a $3,500 bond and was set to appear Monday in Garland County District Court.
According to the probable cause affidavit, Hot Springs police Officer Tyler Ward responded to a residence in the 400 block of South Street regarding a man trespassing and spoke to the homeowner who stated a man named Tommy had been trespassing on his property.
He said he had previously given permission for "Tommy" to be there until he discovered the man was using meth regularly so he now wanted him banned. At that point, Ward saw a man, later identified as Lasley, walking toward the residence and the homeowner pointed at him and said, "That's him. That's Tommy."
Ward made contact with the man who told him, "I was just coming to talk to you about the convoy that tried to pick me up." When asked for his name, Lasley allegedly told him, "I'm God World Peace" and refused to identify himself further. He was arrested at that time for obstructing and searched and Ward found a debit card in Lasley's name and was able to locate a photo of Lasley and confirm it was him.
It was determined Lasley had warrants for failure to appear and failure to comply so he was transported to the detention center where Garland County sheriff's deputies searched him again and found a baggie of what later tested positive for meth, 0.9 gram, hidden between his toes.
Local on 02/03/2020
Print Headline: Man claiming to be 'God World Peace' charged for obstructing, meth in shoe
Sponsor Content
Comments