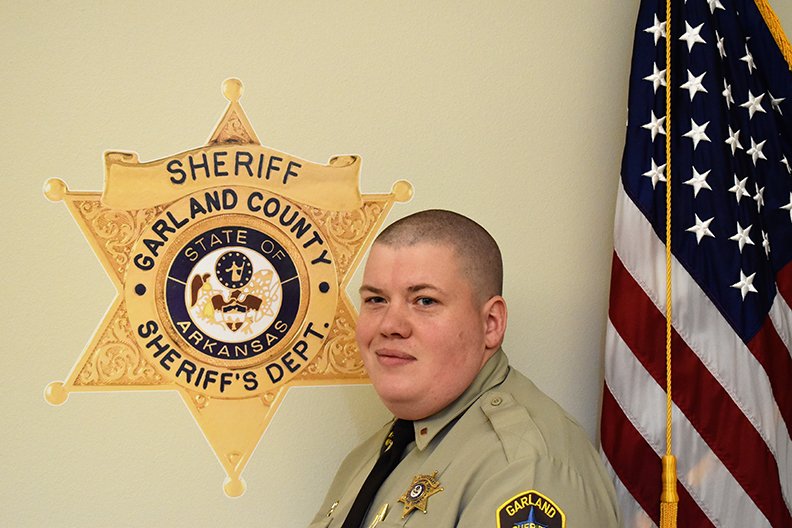 Lt. Shawn Stapleton - Submitted photo
The Garland County Sheriff's Office recently announced that Lt. Shawn Stapleton has been selected as the 2020 Correctional Supervisor of the Year by the American Jail Association.
He was nominated for the award by Garland County Detention Center Chief Deputy Steven Elrod and was chosen amongst applicants from jails across the nation, and selected due to his ability to inspire, promote excellence, increase morale, and overall leadership attributes, a news release said.
"The Garland County Detention Center now possesses two supervisors within its ranks who have been bestowed with this national recognition through the American Jail Association," the release said.
"It is extremely rare to receive such a prestigious award and Lt. Stapleton serves as a prime example of the tremendous staff we hold here in Garland County. He is well-deserving of such a recognition."
Stapleton joined the department on July 21, 2014, and was promoted to lieutenant on Sept. 17, 2017. He is currently responsible for the supervision of shift supervisors and line staff while assisting the security director in the management and control of the detention center.
Stapleton also oversees the security, well-being, and safety of staff and inmates housed in the detention center. He will receive the Correctional Supervisor of the Year award on April 7 at the AJA's 39th Annual Conference and Jail Expo in Aurora, Colo.
Business on 02/03/2020
Print Headline: Stapleton selected 2020 Correctional Supervisor of the Year by American Jail Association
Sponsor Content
Comments