U.S. Coast Guard Auxiliary 15-07 recently held its annual Change of Watch at the Coast Guard station located at 4928 Albert Pike. Flotilla Commander Doris Ayers along with Vice Flotilla Commander David Keyser swore in newly elected Flotilla Commander Wanda Thorp and the new Vice Flotilla Commander Janet Kelly. The Flotilla meets the first Monday of every month at the Coast Guard station at 7 p.m. - Submitted photo
Candidates to address Republican groups
Incumbent state Sen. Alan Clark and Jeff Crow, who is challenging Clark for the District 13 seat in the March 3 Republican primary, will both appear before two different Republican groups in the next week.
Jeff Crow - Submitted photo
On Thursday, Clark and Crow will speak during the regular monthly meeting of the Republican Party of Garland County at 6:30 p.m. Thursday in the Family Center of the First Church of the Nazarene, 3804 Central Ave. The public is welcome to attend and admission is free.
The candidates will speak following the RPGC February meeting. Other candidates seeking to address the RPGC will be allowed to speak. The RPGC normally meets monthly during the first Thursday of every month.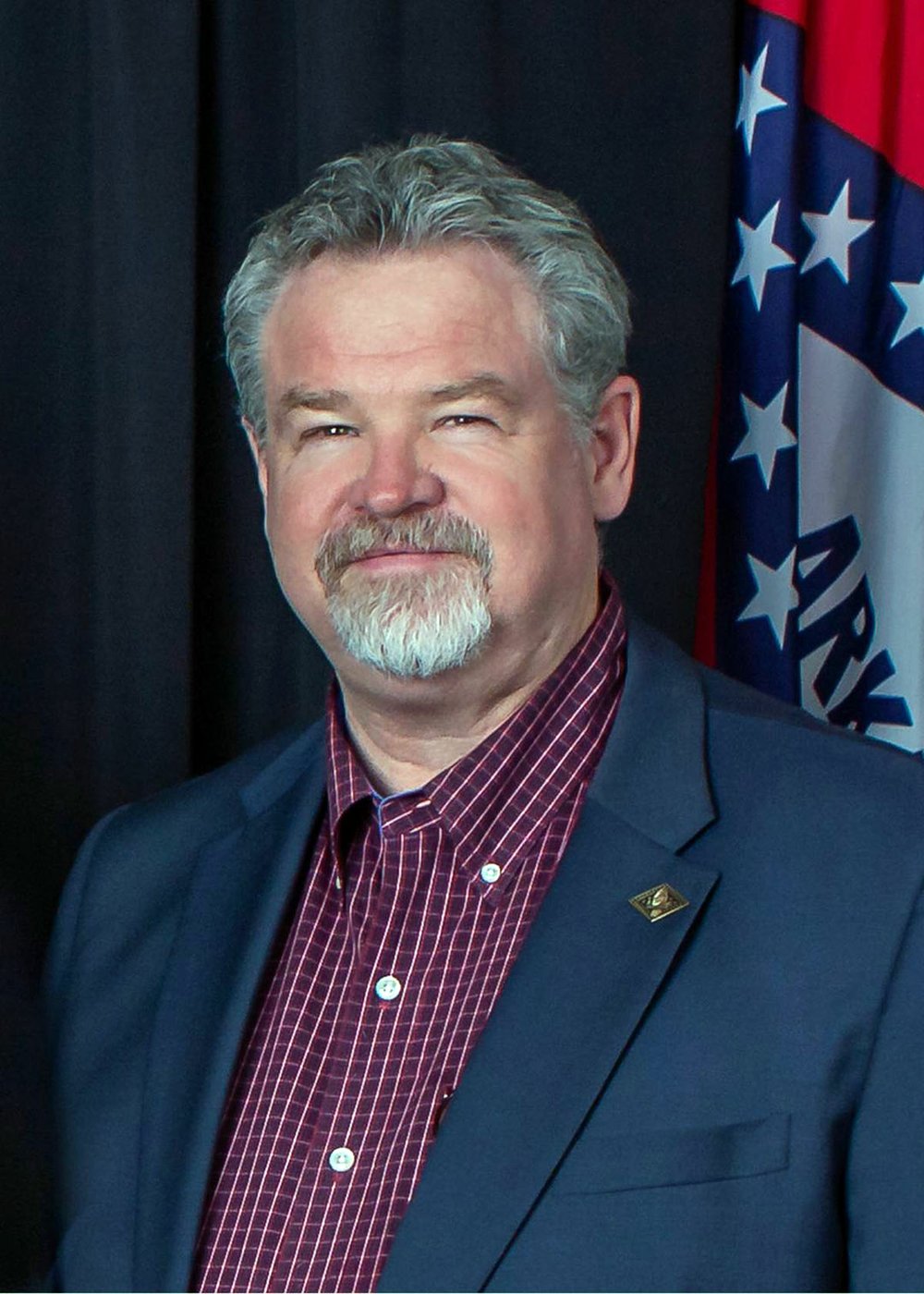 Alan Clark - Submitted photo
On Monday, Feb. 10, Clark and Crow will speak to Garland County Republican Women at the Garland County Library, 1427 Malvern Ave.
Registration will begin at 12:30 p.m. followed by the meeting from 1-2 p.m.
All Republican candidates and nonpartisan judicial candidates are welcome to attend as guests and participate in the meet and greet opportunity before and after the scheduled meeting. Members and guests are asked to arrive early to ensure seating.
Visit the Garland County Republican Women Facebook page or call President Linda Lambert at 501-693-8791 for more information.
Moms Demand Action to meet today
The Hot Springs chapter of Moms Demand Action for Gun Sense for America will meet at 6 p.m. today in the auditorium at the Garland County Library.
"All individuals interested in promoting common-sense gun laws and ending the epidemic of gun violence in this country" are welcome to attend, a news release said.
The meeting will focus on outlining goals for Garland County in 2020 and determining members' interests to "maximize our grassroots efforts. Teams will be built according to interest areas," the release said.
Society on 02/04/2020
Print Headline: Items of interest
Sponsor Content
Comments