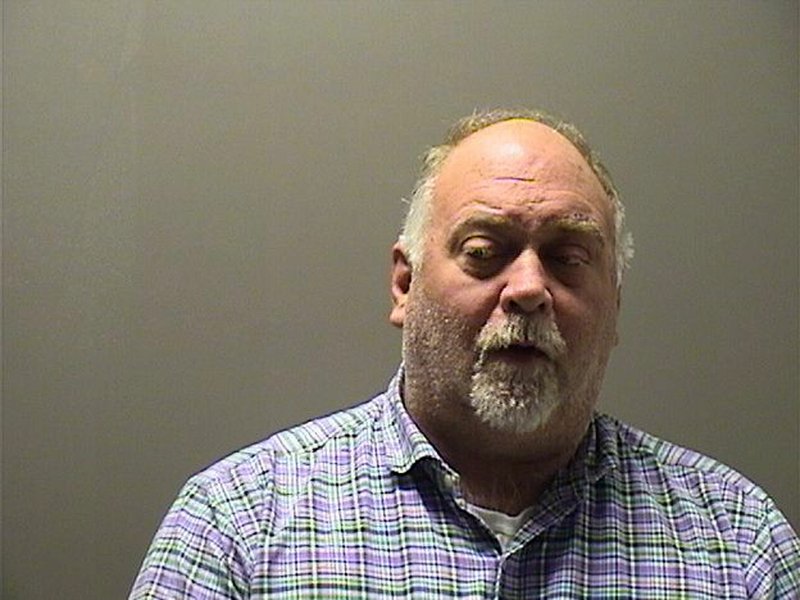 David Thomas Heafner - Submitted photo
A Mississippi man was arrested on multiple felony charges Thursday morning stemming from allegations he stole five vehicles from a Hot Springs car dealership last year through deception.
David Thomas Heafner, 51, who lists a Batesville, Miss., address, was taken into custody at the Panola County Detention Center in Mississippi shortly before 11 a.m. Thursday and extradited to Hot Springs where he was booked in shortly before 5 p.m. at the Garland County Detention Center.
Heafner is charged with two counts of theft by deception over $25,000, punishable by up to 20 years in prison, theft of property over $5,000 and theft of services, each punishable by up to 10 years, theft of property over $1,000, punishable by up to six years, and three misdemeanor counts of failure to deliver a title and one count of violation of the Arkansas hot check law, each punishable by up to one year in jail.
He was being held on bonds totaling $47,000 and was set to appear Friday in Garland County District Court.
According to the probable cause affidavit, on April 23, 2019, Hot Springs police Detective Brian Branstetter spoke with an employee of Orr Toyota, 4709 Central Ave., who stated a patron, identified as Heafner, had written bad checks to obtain vehicles from the dealership from Jan. 8 to Jan. 23, 2019.
The next day, Branstetter responded to Orr Cadillac, 4555 Central Ave., and spoke with the general manager of the dealership who confirmed Heafner had written bad checks on three vehicles, stopped payment on a check used to purchase another vehicle and "simply did not pay" for a fifth vehicle that had been taken.
All the transactions occurred during the month of January 2019, the manager said.
The vehicles stolen included a 2005 Lexus GX, valued at $6,000; a 2009 Chevrolet Silverado, valued at $11,500; a 2008 Cadillac DTS, valued at $3,500; a 2012 GMC Yukon, valued at $14,000; and a 2013 GMC Sierra, valued at $20,379.
The affidavit notes Heafner made no further attempts to pay for any of the vehicles, a total value of $55,279. Various warrants were issued for Heafner on March 20, April 9 and April 23 as the investigation progressed.
Local on 02/08/2020
Print Headline: Mississippi man arrested for alleged theft of 5 vehicles
Sponsor Content
Comments