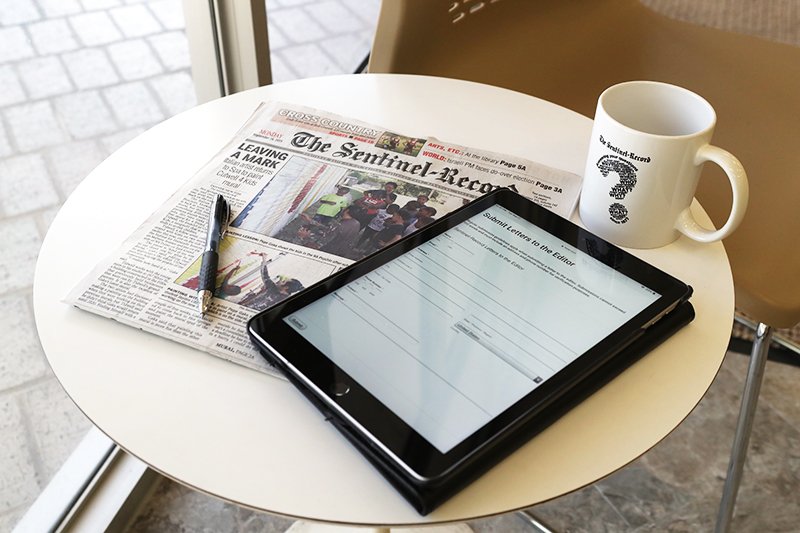 File photo - Photo by The Sentinel-Record/File photo
Ignorance is not bliss
Dear editor:
As usual, Mary Robinson, in her Feb. 4 response to my Jan. 28 letter, did not address the points I made. Those who write responses to previous letters should respond to the main idea of the earlier writer. Mary is such a dedicated fan of President Trump, as are thousands of Evangelical Christians, that she refuses to accept any possible question of his character or his inappropriate behavior of any kind, and believes strongly that God, not the human people, put him in office.
I regret that Mary and many like her refuse to study history, especially Christian history, and learn how it can help us understand current events better. The old saying that "Ignorance is bliss" is a sham. As any policeman will tell you, "Ignorance is no excuse when it comes to breaking a law." Ignorance of the past often leads us to many erroneous conclusions about the present. Ignorance can be a dangerous thing!
If we readers and writers study a variety of media reports, we know that the major reasons for such strong Evangelical support of the president stems from his outward support of (1) pro-life stands, and his support of ultraconservative Christian attitudes, i.e., "defending Christian principles" and "putting prayer back into public schools." Does that make thousands of us Evangelicals who are not in agreement with those attitudes "evil"? The president often displays such an attitude toward anyone of any religious or any political belief that differs from his, even when that person had been an earlier supporter of his.
I will not continue my defense of my earlier letter and space does not allow repeating it verbatim, but I stand with others to say that "We the people (that includes many of both stances of Evangelicals) elect our president," as developed by our great ancestors (who disagreed on many religious issues). They did their best to organize a government that was vastly different from their monarchical form, making certain that not even the mention of the God most believed in was not contained in our 1789 Constitution, and attempting to completely forget the idea of "Divine Right" of the leader.
A new day is dawning! Gentle readers, we must prepare for educating ourselves in all ways, respecting those who differ with us on various issues, but standing our ground to defend what we believe is right and true!
John W. "Doc" Crawford
Hot Springs
Foster care needs fixing
Dear editor:
The foster care system in Arkansas has issues that need to be addressed. Foster children are suffering from decisions adults have made and are expected to "deal with it."
One of the main issues is how foster children are being treated. Often, they are neglected in the system and tossed around from family to family with no support. As a result, foster kids are at a higher risk of becoming homeless, getting addicted to drugs, and not receiving the education they need.
Another issue in the system is the lack of resources to become a foster parent. Several counties in Arkansas do not have any training programs for those seeking to foster. Not only is this inconvenient to those who have to travel to be taught, it leads to a reduced number of families who eventually foster. Introducing more programs to each county could bring in more foster families and give homes to those who need one the most.
In addition, there are virtually no programs in the foster care system to prepare kids for the future. As a result, teenagers in the system are less likely to be adopted and are at a higher risk of aging out and becoming homeless. Once they turn eighteen, they can no longer stay in foster care and are left to provide for themselves. Introducing mentor programs can be an effective way of teaching kids how to become a responsible adult.
To speak nothing of these issues is absurd and unacceptable. Collectively, this begs the question: How and why is no one coming forward to address them? Foster children are treated as less than human, so how can we stand back and watch this mistreatment happen? There is much improvement needed in the Arkansas foster care system, so what is the first step?
Rebeka Lewis
Hot Springs
Editorial on 02/08/2020
Print Headline: Saturday's Letters to the editor
Sponsor Content
Comments