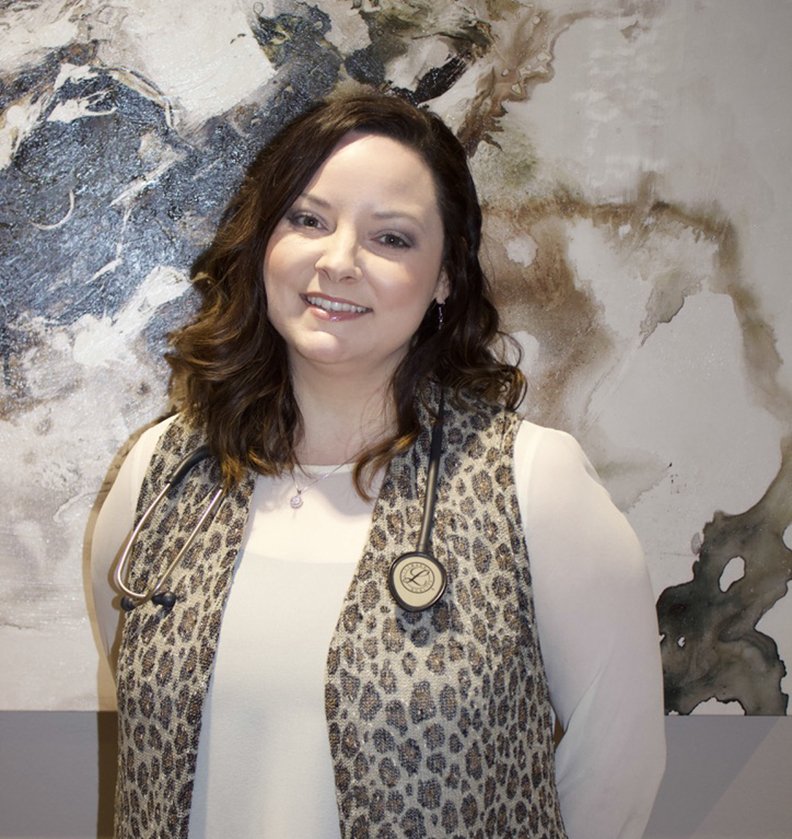 Susan Robinson - Submitted photo
Harmony Park Family Medicine recently welcomed Susan Robinson, nurse practitioner, to the medical staff of Drs. Scott Anderson and Robert Parrott.
As nurse practitioner, Robinson gives primary, acute and specialty health care services to all patients focusing on the diagnosis and treatment of chronic illnesses, health promotion, disease prevention and education, a news release said.
She completed her Master of Science in Nursing program with a focus in Family Nurse Practitioner Specialty from Chamberlain University in Dawners Grove, Ill. She is board certified through AANP.
Robinson, a native of Pine Bluff, worked as a registered nurse prior to becoming a nurse practitioner. She worked in the Emergency room, CATH lab, and IOU acquiring a vast amount of experience. She was in Urgent Care working as a nurse practitioner before joining Harmony Park.
"I was a critical care RN for 16 years and thrive in a fast-paced environment. I am now seeing all age ranges and populations as well as woman's health. I look forward to offering health care with Drs. Anderson and Parrott," she said.
Since Harmony Park Family Medicine opened last February, its mission is to offer a clinic where every patient will undergo a professional clinical assessment and are presented with a coordinated plan created for their individual needs. In all experiences with office and clinical staff, it is their goal that every patient will feel they have been treated compassionately and professionally and that their time was valued.
Harmony Park Family Medicine is accepting new patients. it is located At 128 Harmony Park Circle, Suite 100, off Section Line Road. Call for an appointment at 501-881-4988. Visit http://www.harmonyparkfamilymedicine.com for more information.
Business on 02/10/2020
Print Headline: Harmony Park Family Medicine adds nurse practitioner to staff
Sponsor Content
Comments