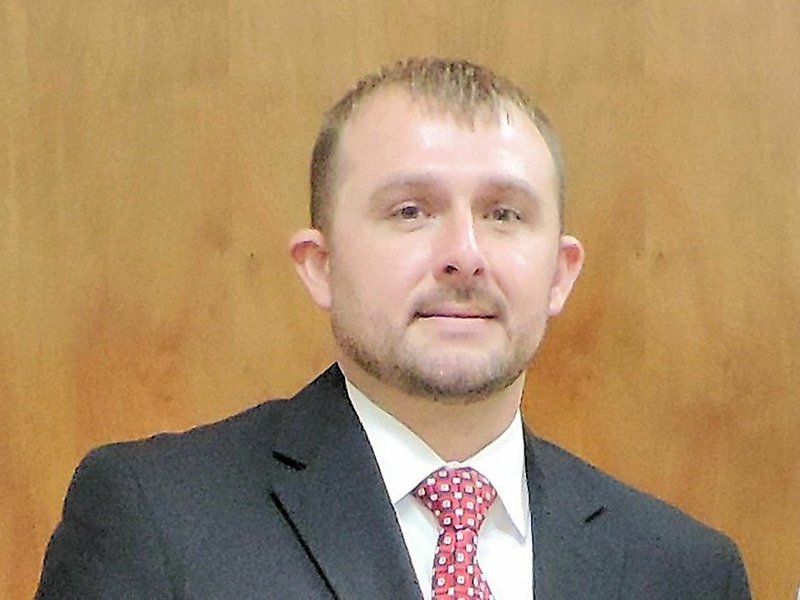 Eric Wilhite - Submitted photo
Wilhite to receive Enrique Camarena Award
Hot Springs police Cpl. Eric Wilhite was named Outstanding Law Enforcement Officer 2020 by the Arkansas State Elks Association and is the recipient of the Elks' Enrique Camarena Award, the Elks said in a news release.
The award is presented annually by the Arkansas Elks in honor of Special Agent Enrique Camarena, a drug enforcement officer who was killed in the line of duty. Lodges all across Arkansas nominated officers to the Elks State Drug Awareness Committee.
Hot Springs Police Chief Jason Stachey nominated Wilhite to Hot Springs Lodge 380, based on his "outstanding record and multiple commendations in the Narcotics Division, Homeland Security, and with training detectives for narcotics units both in the Hot Springs Police Department and the Garland County Sheriff's Department," the release said.
Wilhite also has received commendations from the U.S. Department of Justice and recognition from the prosecuting attorney for the 18th Judicial District East. He also is active within the community of Hot Springs, speaking in local schools about drug awareness, both to students and faculty, and coaches youth football and baseball.
The Arkansas State Elks Association will present the award to Wilhite at the state convention in Springdale in May.
Audubon Society to meet Thursday
The Garland County Audubon Society will meet at 7 p.m. Thursday at Westminster Presbyterian Church, 3819 Central Ave.
Kelly Bufkin, Arkansas Farm Bill biologist II Pheasants Forever Inc. and Quail Forever, will present an informative talk about bobwhite quail and their habitat. He will discuss what it takes to manage a property for bobwhite quail, and how managing for quail benefits pollinators and other wildlife.
There will also be information on the role of fire in wildlife management, as well as the historical landscapes of Arkansas that many are working to restore, a news release said.
Spiritual discussion Thursday at library
A free spiritual discussion, "Have You Had a Spiritual Experience?", will be held from 5:30-7 p.m. Thursday, in Room C of the Garland County Library, 1427 Malvern Ave.
"Have you ever had a spiritual experience you could not explain -- such as an out of body or near-death experience, a dream with a departed loved one, or a sense that you've lived before? Or maybe an encounter with an Inner Light or Inner Sound? If so, you are warmly invited to share your stories at this free event," a news release said.
Registration is not necessary, and attendees will receive a free booklet and CD. Call 877-401-0016 for more information.
Switzer to address TEA Party Wednesday
Judge Meredith Switzer. - File photo by The Sentinel-Record
The Garland County TEA Party will host Arkansas Court of Appeals Judge Meredith Switzer, candidate for state district court, District 41, Division 2, at its weekly meeting at noon Wednesday at Hibachi Sushi Buffet, 4334 Central Ave.
The public is welcome to attend. The TEA Party is hosting local candidates for office through Feb. 26.
Society on 02/11/2020
Print Headline: Items of interest
Sponsor Content
Comments