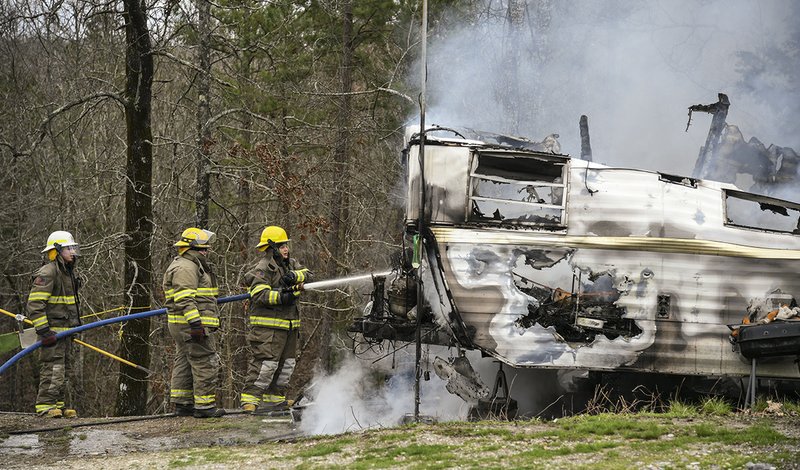 The Fountain Lake Fire Volunteer Department works to extinguish a camper fire that occurred at 12:20 p.m. at 364 Marla Marie Trail on Thursday. - Photo by Grace Brown of The Sentinel-Record
The Fountain Lake Volunteer Fire Department responded to a fire in a camper at around 12:20 p.m. Thursday at 364 Marla Marie Trail.
The owner noted she believed that the heater in the camper had a faulty wire but she had yet to get it fixed. No one was injured in the fire, according to the fire chief.
Local on 02/13/2020
Print Headline: Fire destroys camper on Marla Marie Trail
Sponsor Content
Comments