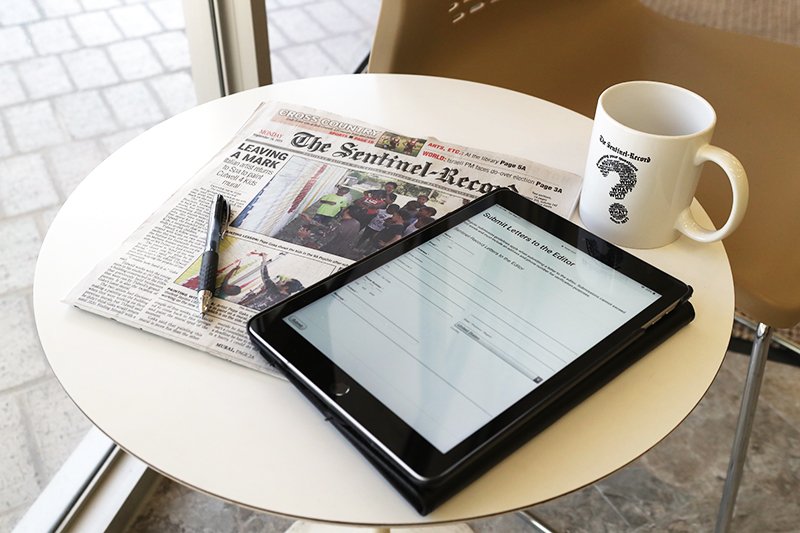 File photo
Wants country back
Dear editor:
I want my country back! In the last three years, I have witnessed a degradation of our national image that is frightening as well as sickening. When the man who represents our country to the world can get up at the National Prayer Breakfast and demean his opponents, brag about the sleazy, weak excuse called a trial perpetrated by the Republican Party, and admit that he has no intention of loving his enemies nor trying to find good in them, I think it is high time we exercised our rights and vote him out of office. This time, however, we need to do it in such a fashion that the Electoral College will have no possible option but to agree with us.
Time was when American presidents had class, knew how to conduct themselves, earned our respect. This president has none of those qualities and does not intend to change any part of his character. He honestly believes in his narcissistic mind that he is perfect, just as his phone call was perfect. I hate to burst his bubble, but the only man who was perfect died on a cross.
Violence and fear have gripped our country. Our young people have lost their way. The young folk of today have no compass to guide them. When adults behave in the manner they do currently with anger, violence and revenge, what can we expect from our youth? I believe that presidents have an enormous influence on the people of the country. When we see our president behaving immorally, we subconsciously assume that must be OK. Trump criticizes anyone who does not agree with him; he demeans anyone who is different: a different skin color, a different mindset, a different culture.
Trump has systematically eliminated all the environmental controls Obama worked so hard to set in place. Where does that leave us? Our planet is headed on a collision course with destruction. When we have no clean water, no breathable air, pollution we cannot rid ourselves of, and an ozone layer that spells disaster for all of us, what do we do then? It bodes poorly for all of our great-grandchildren. They will have to locate another planet that is as livable as Earth to set up housekeeping. Will they then proceed to defile that planet as we have this one?
Big business is Trump's golden child. He cannot do enough to promote it. If that means taking away all constraints on gas emissions and reducing yet more rainforests to wasteland while securing the obvious extension of several more species of natural wildlife, he sees no problem with that. I am not against people making money. I'm against their doing that at the expense of our planet.
The answer to all of these questions is to change presidents. I shudder to think what our America will be like if we elect Trump to another term. We have to put an end to the madness and get our civility, our prestige, and our honor back along with sensible governance that considers the consequences of brash and foolish actions.
Carol Nash Smith
Hot Springs
Editorial on 02/13/2020
Print Headline: Thursday's Letter to the editor
Sponsor Content
Comments