"Into the Woods," an exhibition of drawings by Linda Williams Palmer, and wood-turned vessels by Gene Sparling that celebrate the natural beauty of Arkansas' trees, will be featured in the Concordia Hall Gallery of the Galleries at Library Square located at 401 President Clinton Avenue in Little Rock beginning Friday through April 25.
An opening reception for the exhibit will be held from 5-8 p.m. Friday.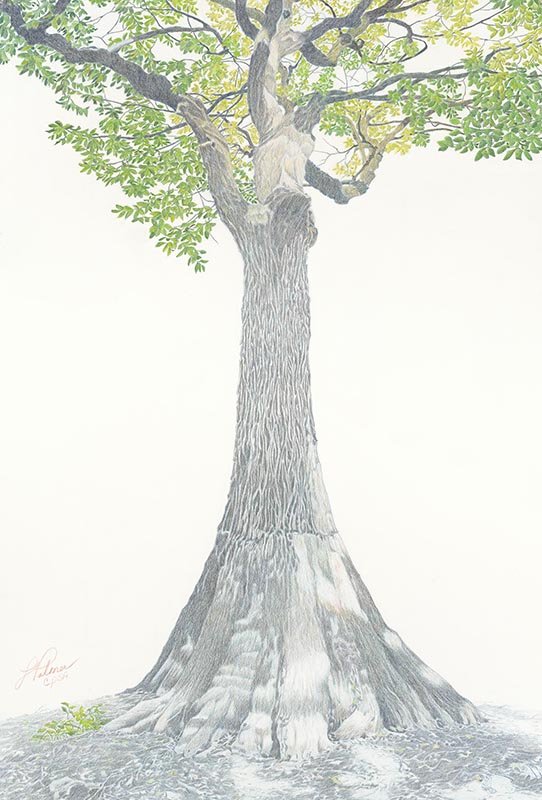 "Champion Water Tupelo," by Linda Williams Palmer - Submitted photo
"Working in Prismacolor pencil on paper, Palmer has created her Champion Tree series showcasing the largest specimens of the Arkansas species. Sparling uses the wood from native trees to create his sculptural wood turned vessels that provide another viewpoint from which to appreciate the beauty of the trees," a news release said.
Call Galleries at Library Square at 501-320-5790 for more information.
Entertainment on 01/09/2020