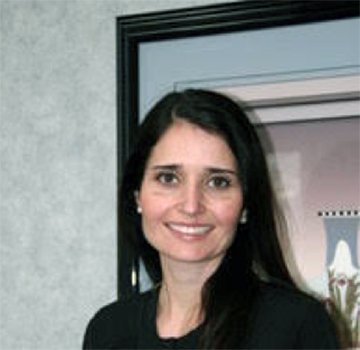 Dr. Rita Ribeiro - Submitted photo
Diamond Lakes Dental and Dr. J. Michael Plyler announce the addition of Dr. Rita Ribeiro to their dental care team.
Ribeiro is originally from Porto, Portugal. She graduated with a Biological Science degree from the University of California, Santa Barbara. Ribeiro received her Doctor of Dental Surgery degree from the University of Southern California School of Dentistry in Los Angeles, California. She decided to move to Arkansas to be closer to her family and has enjoyed and embraced her community.
"As a dentist, I truly enjoy helping people obtain a beautiful healthy smile in a caring gentle way. I come from a large family of seven and love working with all types of patients from children to adults. I am intrigued with the challenges of the dental field, which is rapidly expanding, and accumulating new exciting technologies," Ribeiro said in a news release.
Ribeiro enjoys meeting new people, traveling, playing sports, and volunteering at her children's school.
The staff at Diamond Lakes Dental is "excited to have her join their family and cosmetic dentistry practice," the release said. Their new location is 4039 Central Ave., Suite B, directly in front of Walmart on Central Avenue. Office hours are Monday and Thursday 8 a.m. to 5 p.m. and Tuesday and Wednesday 7 a.m. to 5 p.m. They are accepting new patients. The dentists are providers for Delta Dental of Arkansas, Delta Smiles, Arkansas Blue Cross Blue Shield, Municipal Health and Allwell. Call today to schedule an appointment at 501-623-7113.
Business on 01/13/2020
Print Headline: Diamond Lakes Dental welcomes Ribeiro
Sponsor Content
Comments