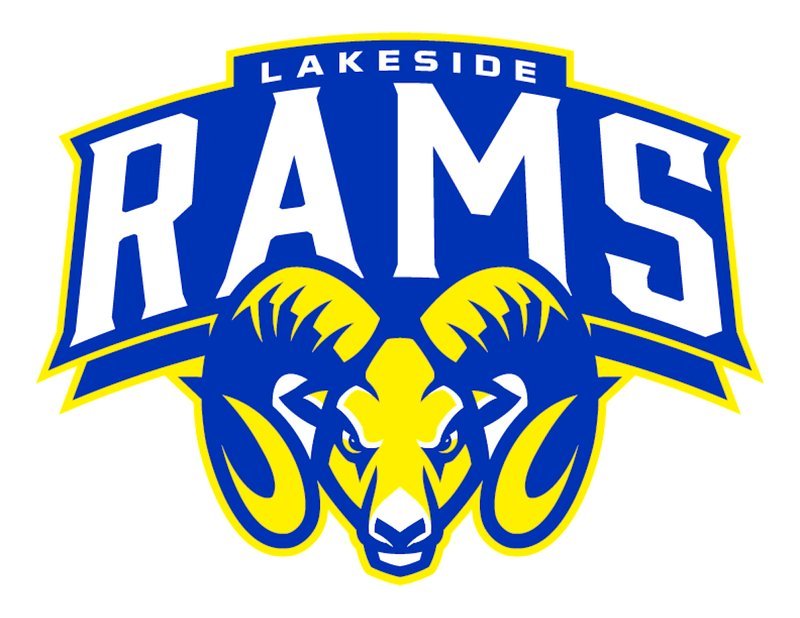 Lakeside Rams
Lakeside picked up a pair of big wins last week, sweeping Hot Springs and Lake Hamilton in a tri-match at Central Bowling Lanes on Wednesday before knocking down Benton on the road at Professor Bowl in Little Rock.
The Rams (9-0, 7-0 5A West) tallied 2,749 pins on Wednesday while Hot Springs had 2,072 and Lake Hamilton 2,009.
Jimmy Tejcek led all bowlers with games of 228 and 277 for a 505 series. Tyson Keeney (236, 232), Kade Arguello (171, 225), Cael Braughton (164, 172), Thomas Rhodes (164, 166), Caiden Ingram (145) and Kade Tarbet (86) rounded out the scoring for Lakeside.
Brian Massey led Hot Springs with a series of 438 (237, 201). Cameron Elliott (187, 150), John Thomas Butler (155, 138), Zak Cabibi-Wilkin (130, 158), Varj Modi (105, 134) and Dawson Jones (119, 107) rounded out the team's scoring.
Lance Green led the Wolves with games of 172 and 167 for a 339 series. Dylan Baum (141, 154), Keegan Ireland (141, 143), Ethan Nash (140, 129), Allen Godwin (114, 150) and Devin Blythe (96, 155) rounded out the team's scoring.
In the girls match, Lakeside's Kaithlyn Nguyen led all bowlers with games of 148 and 168 for a 316 series. Haley Fauber (144, 146), Paige Hines (195, 90), Abby Shelby (157, 114), Lily Crabtree (135), Maya Bishop (113), Pleazure Dobbs (112) and Mary Dugger (96) rounded out the Lady Rams' scoring.
Ally Ross led Lake Hamilton with games of 158 and 154 for a 302 series. Hannah Kirk (140, 118), Brooklyn Inscore (87, 135), Kensie Orrell (95, 104), Baylee Brown (85), Zoe Williams (145), Jadyn Collier (77) and Kennedy Roberts (149) rounded out the scoring for the team.
Janie Gentry led the Lady Trojans with a 244 series (114, 130). Ivory Murphree (145, 87), Isabel Han (111, 86), Annabel Spayde (109, 88), Sydney Crabtree (83), Layla Reyes (99), Saraswatti Hillis-Erickson (109) and Hannah Sexton (88) rounded out the scoring.
On Thursday, the Lady Rams avenged their loss to the Lady Panthers, knocking down 1,943 pins to Benton's 1,767.
Fauber led Lakeside with a 331 series (195, 136). Hines (169, 149), Nguyen (145, 165), Crabtree (101, 134), Jenna Sims (105, 114), Shelby (92) and Bishop (92) rounded out the scoring.
Lakeside finished with 2,782 pins to 2,156 for the Panthers to remain undefeated.
Rhodes led the Rams with games of 154 and 288 for a 442 series. Tejcek (202, 216), Arguello (229, 184), Braughton (198, 198), Keeney (172, 187), Ingram (132) and Tarbet (171) rounded out the scoring.
The teams will face J.A. Fair at Professor Bowl today.
GIRLS BASKETBALL
Hot Springs 63, J.A. Fair 30
LITTLE ROCK -- Jaylia Reed and Jurnee Hicks combined for 49 points as the Lady Trojans (6-7, 1-0 5A South) routed J.A. Fair (1-10, 0-1) Friday night on the road.
The Lady Trojans jumped out to 21-6 lead in the first quarter before letting off the gas, stretching their lead out to 38-15. Hot Springs put up 25 in the second half while the Lady War Eagles (1-10, 0-1) put up just 15.
Reed led all scorers with 25 points, Hicks added 24, KaLaryia McDaniel 7 and Alix Frazier 5.
The Lady Trojans host Texarkana tonight.
Battle of the Ravine to benefit PDMCSC
ARKADELPHIA -- Henderson State is partnering with the Percy and Donna Malone Child Safety Center in conjunction with the Battle of the Ravine Thursday.
The HSU Student Athlete Advisory Committee and the safety center will work together to collect donations at the ticket gate for Thursday's games. The Reddie women tip-off against Ouachita Baptist at 5:30 p.m., and the men play at 7:30 p.m.
The safety center provides a wide range of services in a child-friendly, central location for children who have been abused physically or sexually or exposed to violence or neglect. The center hopes to eliminate child abuse through prevention and awareness while providing a place of healing for children.
Free entry will be provided for fans who bring any of the following to the games: boxes of Kleenex, full-size hygiene items for adults or children (body wash, shampoo, deodorant, etc.), packs of socks or underwear for children or adults, small throw blankets, activity/coloring books with crayons/colored pencils, toilet paper, non-perishable snacks or paper towels.
For more information on how you can contribute, visit https://www.pdmcsc.org/.
Sports on 01/14/2020
Print Headline: Lakeside rolls HS, LH, Benton
Sponsor Content
Comments