A Lonsdale man and a Hot Springs woman were arrested late Wednesday after a homeowner reportedly caught them in the act of burglarizing her house.
Eloy Ovidio Chapa III, 41, who lists a Rigsby Loop address, and Ketura Elaine Rothe, 38, who lists a Longbeach Drive address, were both taken into custody between 8 and 8:30 p.m. and each charged with felony counts of residential burglary, punishable by up to 20 years in prison, and theft of property over $1,000, punishable by up to six years.
Chapa, who is a felon on parole, was being held on zero bond while Rothe, who lists no prior criminal history, was being held on $7,500 bond. Both are set to appear today in Garland County District Court.
According to the probable cause affidavit, shortly before 8 p.m., the owner of a home on San Carlos Circle called 911 after observing two people on the back patio of her residence. She said a man had walked onto the patio and could be seen looking into the house and then he left and came back with a woman.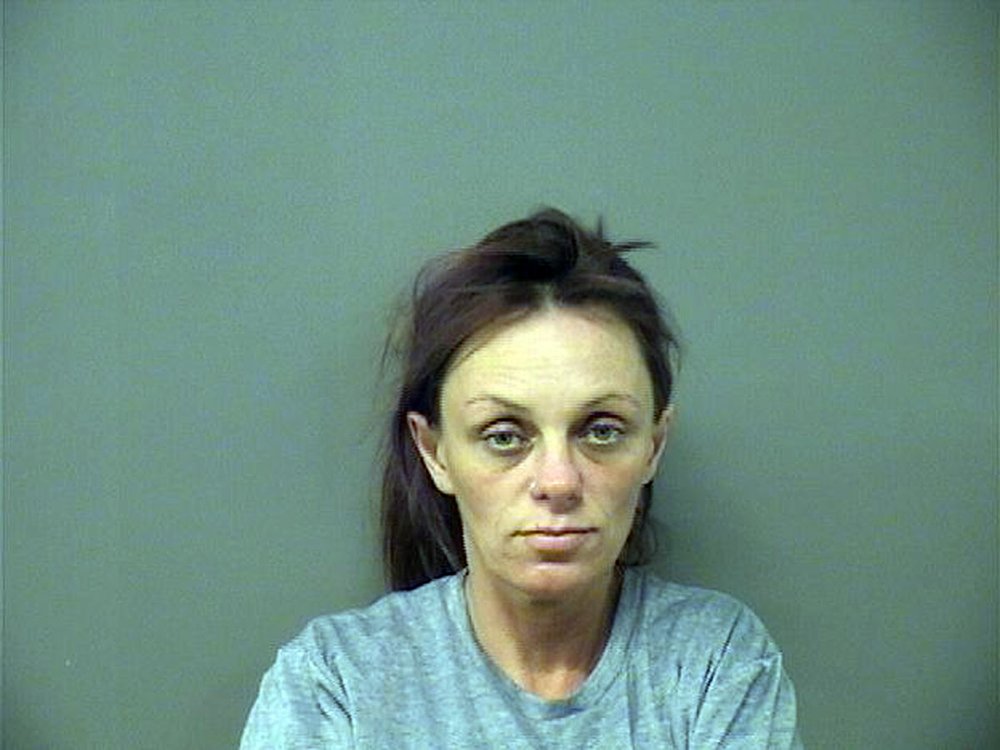 Ketura Elaine Rothe - Submitted photo
The two, later identified as Rothe and Chapa, were seen on security video making entry to the back of the residence and then could be seen "rummaging through the house" and placing items into bags. The affidavit notes the two could be heard on the audio talking about "going through drawers in the house and taking items."
Hot Springs police arrived at 8 p.m. and located Rothe moments later between the residence and a neighbor's house. Officers noted she was carrying bags containing nine candles, six board games, two sets of headphones, a Nintendo Wii with games, security camera, two walkie-talkies, an alarm clock, virtual reality glasses and other computer items. The total value of all the items was reportedly $1,100.
A few minutes later, officers made contact with Chapa, who was seated on the back patio, and took him into custody as well.
Once at the police department, Chapa reportedly admitted they had selected the house at random and after walking around it made entry through a back door. Rothe reportedly stated Chapa told her "those go," referring to the bags she was caught carrying. When asked what was in the bags, Rothe said, "candles and stuff."
According to court records, Chapa pleaded guilty on March 10, 2015, to theft of property over $5,000 and was sentenced to 10 years in prison, with five years suspended.
Local on 01/17/2020