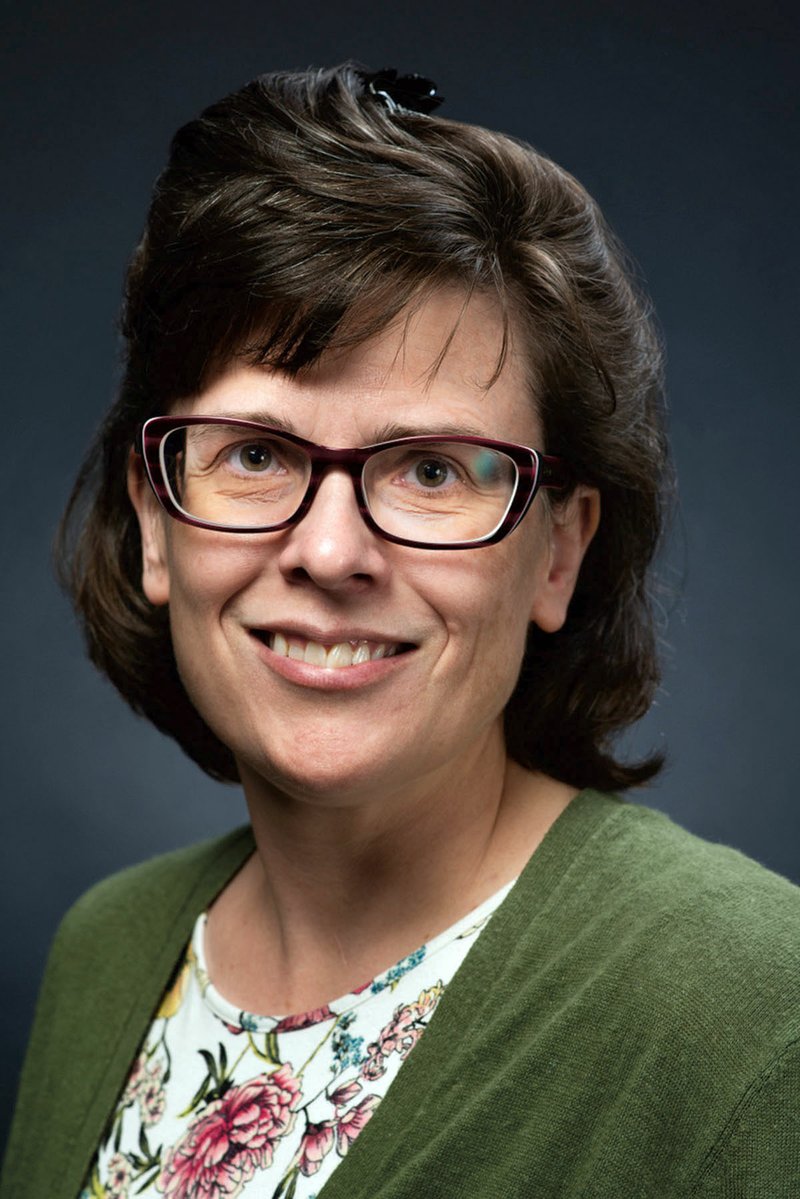 Sandy Longhorn - Submitted photo
Sandy Longhorn, a Little Rock poet and director of the C.D. Wright Women Writers Conference, will be featured tonight at Wednesday Night Poetry at Kollective Coffee+Tea, 110 Central Ave.
The regular open mic session for all poets will begin at 6:30 p.m. Longhorn will begin her feature set at 7:15 p.m., followed by another round of open mic. Admission is free and open to all ages.
Born in Waterloo, Iowa, and now living in Little Rock, Longhorn is an assistant professor of Creative Writing within the Arkansas Writers MFA Program at the University of Central Arkansas. She earned a BA in English from the College of St. Benedict (St. Joseph, Minn.) and an MFA in Creative Writing from the University of Arkansas Fayetteville.
As the director of the C.D. Wright Women Writers Conference, Longhorn has "helped put Arkansas back on the national literary scene by hosting women-identifying writers at the acclaimed annual event," a news release said.
The conference is named after the late Arkansas-born poet Carolyn D. Wright, an internationally acclaimed voice, author of over a dozen books, and former chancellor of the Academy of American Poets. "After Wright's passing in 2016, the idea of the conference took shape with a mission to recognize, promote, and encourage women-identifying writers with special emphasis given to writing inspired by or written in the South," the release said.
"I am honored and humbled to help build a stable foundation for an annual conference that will draw much-needed attention to the great work being done by women writers today, a conference that will provide women writers of all genres and all levels of experience with the opportunity to learn, mentor, and be heard," Longhorn said in the release.
The third annual event takes place Nov. 6-7 at UCA.
Longhorn has received the Porter Fund Literary Prize for Arkansas authors and the Collins Prize from the Birmingham Poetry Review. Her poetry has been widely published in literary journals and anthologies and she is the author of three books of poetry: "The Alchemy of My Mortal Form," "The Girlhood Book of Prairie Myths," and "Blood Almanac." Her books will be available for purchase tonight.
"I began writing poetry in sixth grade thanks to our English teacher, Mrs. Faulkner. I still have the bound book I made of my poems then. As I grew and read more contemporary poetry, I found that poetry was a place where I felt seen and heard. I gained wisdom from and learned empathy with writers both very similar to myself and very different. When I began to write for publication, that became my goal: to touch the reader and share what my lived experience has been in the hopes that it helps in some way," Longhorn said.
"We are honored to feature a writer of this caliber at WNP, one who helps so many budding writers find their own voice, and who cultivates such an integral and important space for women-identifying writers nationwide. Come and support Sandy tonight," WNP Host Kai Coggin said in the release. Tonight is Longhorn's first time to be featured at WNP.
This week marks 1,618 consecutive Wednesdays of open mic poetry in downtown Hot Springs since Feb. 1, 1989. For more information about WNP or to be considered as a featured poet, email [email protected]
Entertainment on 01/29/2020
Print Headline: WNP to feature Little Rock poet, Women Writers Conference leader
Sponsor Content
Comments