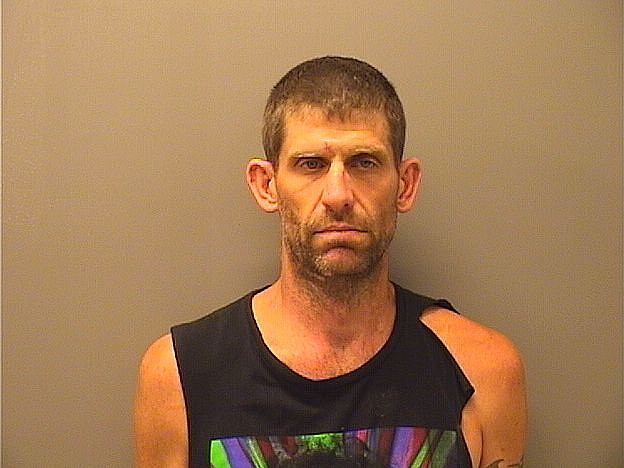 Shane Curtis Garner - Submitted photo - Photo by Submitted photo
A Hot Springs man who allegedly stole a local couple's car after being given a glass of water at their house was arrested Wednesday morning sleeping in the car at DeSoto Park.
Shane Curtis Garner, 42, who lists a Park Avenue address, was taken into custody around 6:30 a.m. and charged with a felony count of theft of property over $5,000, punishable by up to 10 years in prison.
Garner, who also had a warrant for failure to appear, was being held on a $3,500 bond and was set to appear Wednesday in Garland County District Court. Garner was previously convicted in Garland County Circuit Court on Nov. 14, 2011, of three counts of commercial burglary and sentenced to 10 years' supervised probation.
According to the probable cause affidavit, on Tuesday, a local man reported that his black 2013 Infiniti JX35, valued at $15,000, was taken from his residence by a known suspect, identified as Garner.
He said Garner came to his residence and asked his wife for a drink of water which she gave him. The keys to the car were on the kitchen counter and Garner apparently grabbed them at some point and left in the vehicle without permission.
On Wednesday, shortly before 6:30 a.m., Garland County sheriff's Deputy Randy Rowe was passing DeSoto Park when he spotted a black Infiniti parked in the lot facing Park Avenue. He stopped and checked the license plate and confirmed it was the one reported stolen Tuesday.
He looked inside and saw a man, later identified as Garner, sleeping in the driver's seat and called for back-up. Before other deputies could arrive, Garner woke up and Rowe recognized him at that point from "previous encounters."
The deputy took Garner into custody and the owner and his wife came to the scene and recovered the vehicle. The wife noted the keys were not in the vehicle and her purse, which had also been in the car, was missing, too.
Sponsor Content
Comments